Professor Green has revealed that he and wife Millie Mackintosh have attended therapy together, to work on their relationship.
READ MORE:
He and the former 'Made In Chelsea' cast member have been married for just under two years - their second wedding anniversary is later this week - with Pro Green admitting that attending joint sessions has helped bring them closer together.
Opening up to The Sun about his marriage, he explains: "We both see the same therapist and, yeah, we have sat down with her together.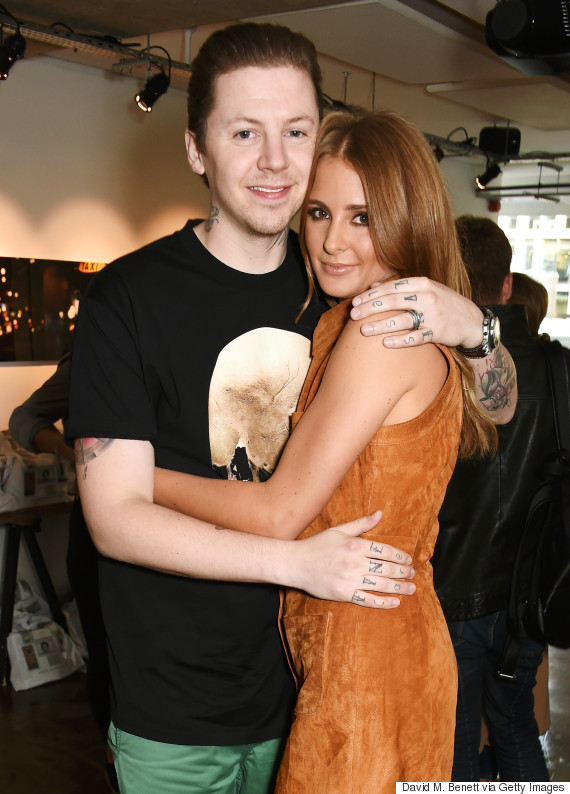 Professor Green and Millie Mackintosh
"Sometimes it's easier to understand things when they come from the person who is completely removed from the situation.
"It's one of the most constructive things I do in my life."
The couple were recently forced once again to dismiss rumours their relationship was on the rocks, with Millie telling the Daily Mail: "You really can't believe everything you read. Obviously it is stressful having things written about you, especially when they're not true, but I don't get that upset about it."
However, Professor Green - real name Stephen Manderson - decided to take matters into his own hands over the weekend, uploading a snap onto Instagram of the two of them in the bath, covering his wife's modesty using just his feet.
Joking about the photo, he tells The Sun: "I took the picture and she was like, 'you're not f***ing putting that online. I was like, 'I am now'.
"She probably doesn't realise she influenced the taking of that picture. She was like, 'You f***ing idiot. It'll be everywhere tomorrow'."
LIKE US ON FACEBOOK | FOLLOW US ON TWITTER