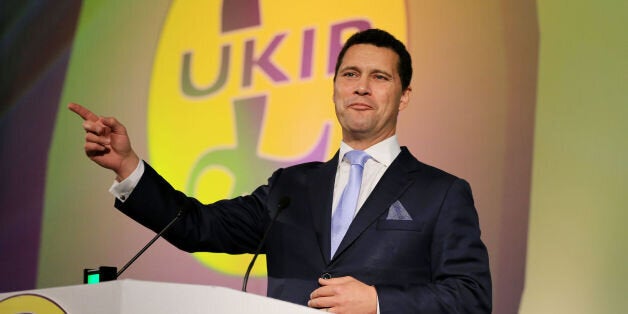 Ukip's migration spokesman Steven Woolfe believes Syrian dictator Bashar al-Assad should be kept in power using international troops to "restore stability" to the war-torn country.
In an article published this morning, Mr Woolfe argues the man suspected of using chemical weapons against his own people should be propped up by the West with "certain strict clauses" – such as fair and free elections.
In exchange, the international community should "drop the war crimes" against Assad.
Mr Woolfe admits that life underneath the dictator, who launched a violent crackdown against anti-government protestors in 2011, was "by no means perfect" but claims keeping Assad in power is a way of stemming the refugee crisis sweeping into Europe.
Within hours of the article being published on The Telegraph website, Ukip were rowing back from the piece, claiming it was a draft which had been sent across "by accident".
In the article. Mr Woolfe said: "This may not be popular with many but I believe it to be true. Under Assad, lives of Syrians were by no means perfect but they sure were far better than what we see today.
"The reality is that under Assad, Jews, Christians and Muslims lived together, side by side. Under IS rule in many parts of Syria, thousands of Christians, Muslims and other religious communities have been and are being persecuted.
"We must reinstate Assad, however bad of a person he is, as the leader of Syria again to restore stability and to topple IS, but with certain strict clauses, such as regular, fair, democratic elections, international cooperation with the United Nations.
"In return, we should drop the war crimes and we actually start to rebuild Syria and as an international community we must provide the funding for such an essential cause."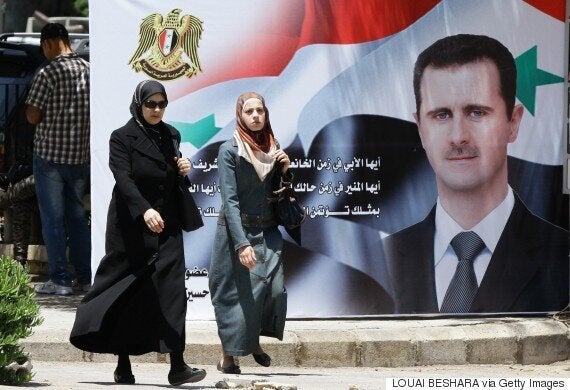 Two Syrian women walk past a huge billboard bearing a portrait of Syrian President Bashar al-Assad in the capital Damascus in May
Mr Woolfe argues a safe zone should be created in Syria to protect citizens from the so-called Islamic State, which would require ground troops with air cover.
He also called for funding to be given to Assad to help rebuild Syria, but only with a UN designated leader on place to oversee progress.
Ukip's Environment and Housing Spokesman retweets the article headlined as "Ukip's plan for Syria"
The article, published on The Telegraph website this morning, was initially headlined "Ukip's plan for Syria", but was later changed to "My plan for Syria" with this disclaimer at the bottom. "Steven Woolfe MEP is Ukip's migration spokesman. This is his personal opinion and not the party's policy."
A spokesman for Ukip said: "It was an early draft of a think-piece that was released by accident."