British supermarkets are endangered.
We're no longer buying our bread and sausages in quite the same way, and the casualties are our supermarkets like Tesco and Morrisons, which have shut down more than 50 shops between them this year and are haemorrhaging profits.
Tesco axed 43 shops this year, and decided to scrap plans to build 49 more. It even moved a river bed and built a roundabout for one new shop in Cambridgeshire but scrapped the branch weeks before it was set to open.
It's part of a sad and radical change for our supermarkets: we just don't love them like we used to.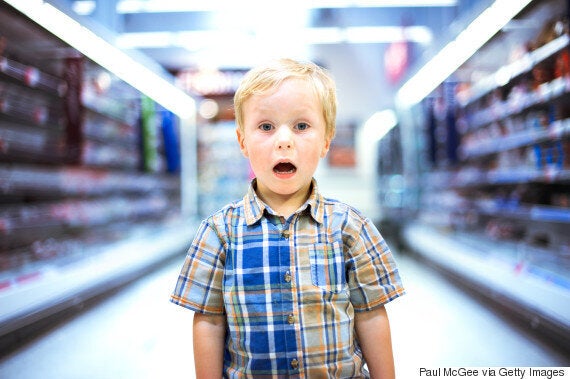 Changing shopping habits could be bad news for supermarkets
"Supermarket shops are certainly not the love of the consumer any more," retail expert Clare Rayner tells The Huffington Post UK.
Rayner, who has worked at M&S, Dixons, Argos and Safeway, says the reasons are a toxic combination of shifting shopping habits and a "retail property timebomb" which is rarely discussed.
In the heyday of late 80s and early 90s the British public flocked to supermarkets, lured by the new convenience of having everything under one roof.
As a result, supermarkets were engaged in a furious 'space race', buying buildings and opening shops wherever they could, Rayner explains.
"They were opening stores at quite an alarming rate. This pre-dated the internet, and their only means for growth was expanding their footprint to reach more customers."
Many supermarkets tied themselves into shop leases of between 20 and 30 years, Rayner says, without knowing of the boom in online shopping that was to come.
In those pre-internet days, researchers estimated a supermarket needed about 1,200 stores to reach the entire UK population. But as more and more of us order groceries online, today they need about a third of that figure, Rayner says.
Now, as those decade-long rental shop leases finally expire, supermarkets can finally have a 'quick get-out' to get rid of less profitable stores.
Rayner believes this "retail property timebomb" will change shops far beyond our supermarkets - chains like B&Q and Homebase have already undergone mass closures in the last few years.
Major supermarkets like Tesco are also losing money - so axing branches - to the new bread of discounters, as bargain-price shops like Aldi and Lidl which hammer away at their market share.
"Equally we've seen a lot of growth in both boutique food - by that I mean independent boutiques and farm shops - and the higher-end shops like Waitrose and M&S," says Rayner.
It's not that we aren't going to Morrisons and Sainsbury's any more, we're just splitting our loyalties: "Where a customer might have been happy a few years ago to trudge around a massive supermarket and put everything in their basket from one place, our behaviour has shifted," Rayner tells HuffPost UK. "We are comfortable with doing a basic shop in Aldi and a top-up shop in M&S, for instance."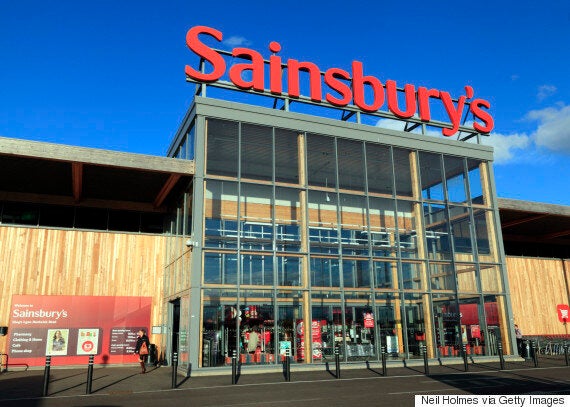 Sainsbury's ditched plans for 40 new shops recently
The weekly 'big shop' is becoming extinct, as time-poor shoppers become more impulsive and less organised, preferring to 'shop for now' by grabbing things as an when they are needed from local retailers.
"The notion that you are going to push a trolley around for the week is a thing of the past" - Waitrose boss Mark Price
This deals a twofold blow to supermarkets: megastores that are a drive out of town are no longer in vogue, and other local shops like newsagents can easily offer bread, milk and eggs that people can pick up on the way home from work.
Waitrose boss Mark Price told the Sunday Telegraph last year that the change to 'shopping for now' was "as fundamental as supermarkets coming into the UK in the 1950s and reinventing what food shopping was all about.
"The notion that you are going to go and push a trolley around for the week is a thing of the past," he said.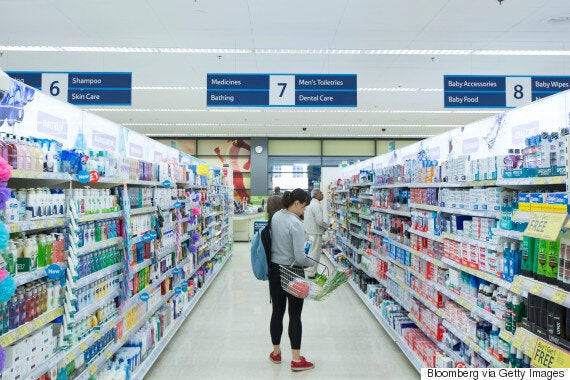 Tesco has closed 43 shops and cancelled plans for 49 more
But while this trend is damaging supermarkets, it could actually cause a renaissance for Britain's declining high streets, Rayner argues.
"As we see [the rise of] convenience shops, those are going to be where people live, or close to their work, not the megastores. This strikes me as very good news for the high street."
Though these are challenging times, Rayner doesn't expect supermarkets to become extinct. The closures will save money, as they rethink their strategies to cope with the rapid shopping shift. They have years of retail knowledge, and will continue to move online, be more targetted with shop location and devote more space to clothing, homeware, banking and cleaning services, becoming like micro shopping centres.
For shareholders in a major supermarkets, there's no need too panic, Rayner says: "I think they are probably still a fairly safe bet."