Tesco is to become the first British supermarket to launch a bold new scheme to donate leftover food to charity, as their CEO admitted they were "not comfortable" about throwing away thousands of tonnes of food every year which could have been eaten by people in need.
Company chief Dave Lewis told The Huffington Post UK: "A number of years ago we identified that food waste was an issue for our business. "
Despite taking some measures to prevent food waste, Lewis said the company "didn't feel good about" the fact that the fluctuating demand for different food in supermarkets meant "you're left with food that passes its sell-by date but is still perfectly good for human consumption."
"This was something we didn't feel comfortable about."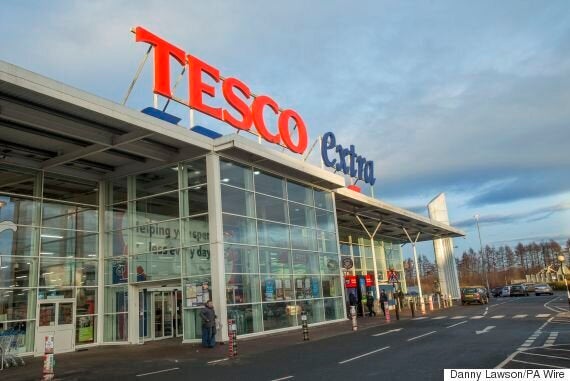 Tesco is launching a new scheme to avoid leftover food being thrown away
New figures published by Tesco recently revealed that the company threw away 55,400 tonnes of food over the last year - around 30,000 tonnes of which was perfectly edible.
Lewis said that changeable British weather was one reason for the waste: "Despite everything that has been happening in the supply chain - and there is a lot - when you get to a store, just by the vagaries of weather, you may have thought that you need X amount of strawberries or salad, and then the weather turns and it's not bought by customers."
After several years of partnering with organisations to reduce their waste, the company is now trialling a new way of making sure any food left over at the end of the day can be taken free-of-charge by charities, through an app that alerts Tesco staff to nearby charities that need food. Beforehand, the food would likely have been needlessly destroyed.
"We know that this is the right thing for us to be doing.
"We think that we have found a sustainable responsible way of eliminating waste in our business that could be safely consumed and we're going after it.
"Who would want to throw away food that people could eat when you know that there are people out there who actually for whatever reason unfortunately are not in a position to do that?
"Everybody wins here if we get it right."
Lewis explained what usually happens to food past its sell-by date: "In the past once that [food] got past the display date, you had no choice but to put it into the waste system.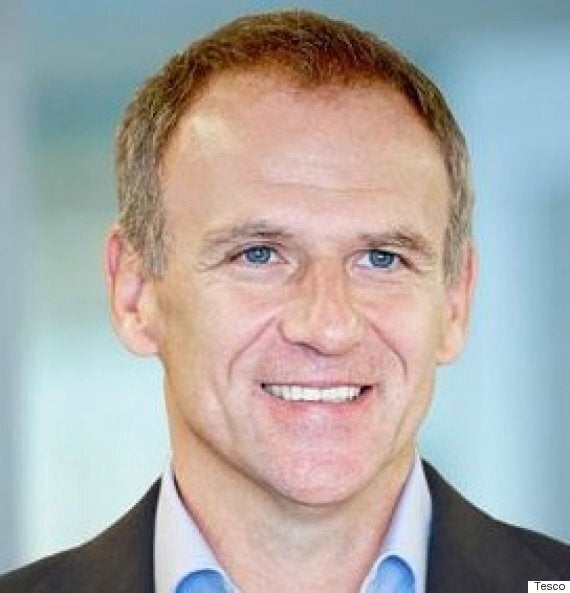 Tesco's CEO Dave Lewis said Tesco is keen to cut down on the leftover food it puts into the waste system
"Depending what the composition of the waste was, if it is possible for it to be used as animal feed then it would be, but ultimately, if there's no way of reusing it for anything else then it is pure waste.
"In the UK, depending on which region you're in, [it is] either used as incineration as energy. it's local authorities who would dispose of it. It's waste."
"We wanted to avoid that."
The scheme will be run through an app which allows Tesco store managers to alert nearby charities what surplus food they have and how much of it is avalaible at the end of the day.
Tesco will partner with UK food redistribution charity FareShare, and Irish social enterprise FoodCloud to trial the FareShare FoodCloud app in the UK.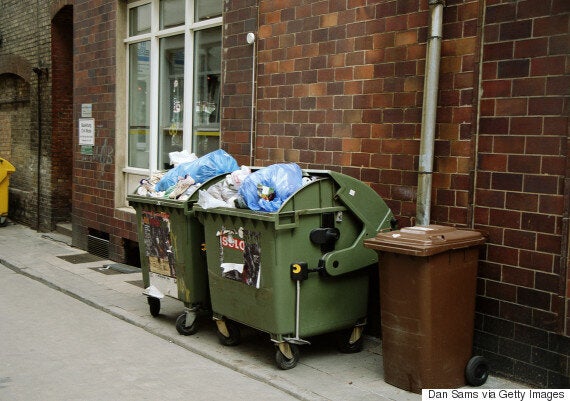 Tesco is trying to cut down on the amount of food waste it produces
Charities, including homeless hostels, women's refuges and disadvantaged children's breakfast clubs, will then be able to confirm what food they would like and pick it up for free.
FareShare will also help support the charities to ensure that surplus food is used safely for those who need it.
The scheme will be piloted in 10 Tesco stores around the UK and is already in place in two stories in Ireland.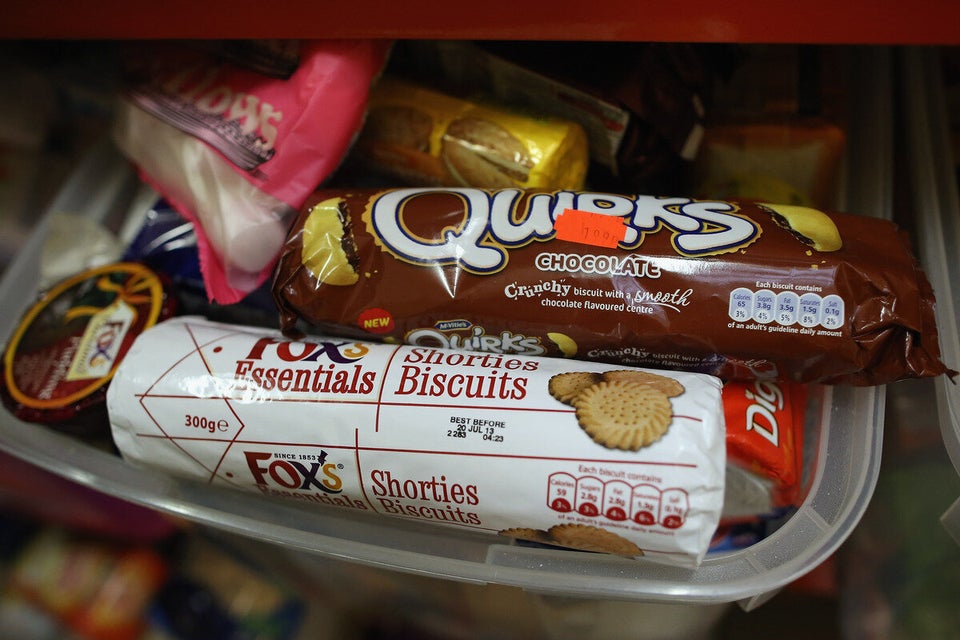 FOOD BANK MYTHS
As part of HuffPost's What's Working initiative, we're profiling inspirational people and organisations who are making a positive contribution to society by finding solutions to the world's problems.