Update: The Black Dot Campaign has since been removed from Facebook by its founder.
A subtle campaign is enabling victims of domestic abuse to ask for help, without having to speak out.
The Black Dot Campaign encourages victims to draw a simple black dot on the palm of their hand as a silent plea to those who may be able to help them.
"They simply draw a black dot on their hands and agencies, family, friends, community centres, doctors, hospitals can recognise this person needs help but can not ask for it."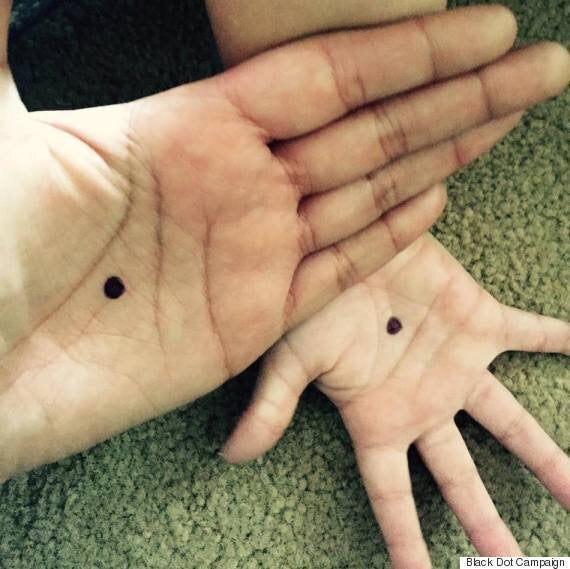 The campaign was launched by a domestic violence survivor who says she experienced physical, emotional and sexual abuse. She says her experiences inspired her to launch the campaign, "as so many people suffer in silence because they cannot ask for help".
Danielle Tredgett is a former victim of domestic abuse. She wrote on the campaign's Facebook page that she wishes a similar campaign was around back then.
"I felt so alone with nobody to talk to," she writes. "Luckily I escaped but not many people do."
While many people - like Tredgett - have praised the campaign, there have also been questions raised over the safety of it. Particularly in terms of what happens if the person committing the abuse realises what the dot means.
Zoe Hammond writes: "How does this help? Won't the perpetrators of domestic violence also know what the black dot means - so if they see their victim with this on their hand won't that potentially make the situation worse?"
In response, the founder of the initiative posted on Facebook saying that "any idea of 'help' in these circumstances have risks".
"That's why we continue to invent new ways to help," she writes. "The black dot is not the only way to access help but it could be the one that could help a particular person. Each domestic abuse case is completely different, each perpetrator behaves differently, with one thing in common: CONTROL."
The page's founder adds that she agrees it "could" put people at risk, "but that person knows their perpetrator and what the triggers are and what is safe and not safe to do".
"Many are unable to speak out through fear, shame, unknown consequences if children are involved. Just because you are or have been a victim it doesn't mean you are stupid and make stupid decisions," she adds. "This has helped many people already and I thank everyone for their continued support."
Polly Neate, chief executive of Women's Aid, tells HuffPost UK Lifestyle that it is useful to have a range of options available for victims who want to communicate their abuse.
"It can be very difficult and dangerous for victims of domestic abuse to speak out about what is happening to them, due to fear of what the perpetrator will do, and fear of not being believed," says Neate.
"The Black Dot could help some victims to communicate their abuse and it is useful to have a range of options because women's circumstances vary greatly."
But she also recognises that this could endanger victims too.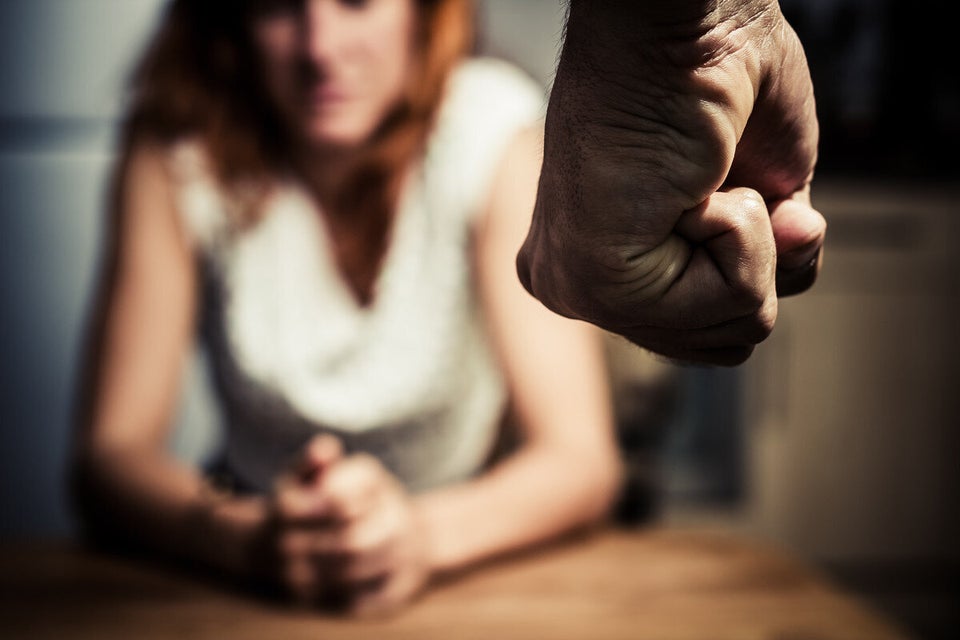 30 Shocking Domestic Violence Statistics
"If a perpetrator becomes aware of what the black dot means, the consequences could be very dangerous," she says.
"Many perpetrators monitor their victims extremely closely. We advise anyone who is feeling frightened of their partner to contact the National Domestic Violence Helpline or go to www.womensaid.org.uk for advice and support."
Mark Brooks, chairman of ManKind Initiative adds that he welcomes the campaign, but would like to see it become more reflective of male abuse victims too.
"If the campaign is to run then it must be male-victim friendly as well," he says. "The video we have seen on YouTube does not mention male victims and only shows female victims – that is not the reality of domestic abuse in Britain today."
Meanwhile, Black Dot's founder says she's happy the campaign is opening up discussion surrounding domestic violence.
"People are talking about domestic abuse, they are sharing my posts and opening up the world's eyes to this issue," she says.
"In two days we have reached 1.5 million people and everyone is getting involved. People are thanking me, we have helped people access services they didn't feel strong enough to access and we are raising awareness worldwide."
Refuge - Domestic violence help for women and children - 0808 2000 247

Visit Women's Aid - support for abused women and children – or call the National Domestic Violence Helpline, run by Women's Aid and Refuge, on 0808 2000 247

Men's Advice Line for advice and support for men experiencing domestic violence and abuse - 0808 801 0327
Related