Chloe Jasmine raised eyebrows with her interesting take on '(I've Had The) Time Of My Life' in 'Celebrity Big Brother' over the weekend, but it turns out it might have been given her a bit of déjà vu.
In fact, Chloe performed in the 'Celebrity Big Brother' house almost a decade ago, providing backing vocals for 2006 winner Chantelle Houghton.
MORE 'CELEBRITY BIG BROTHER':
Long-time 'CBB' fans will remember that part of Chantelle's mission when she entered the house was to convince her fellow housemates that she was actually a member of fictional girl group Kandy Floss (with a 'K'), also giving a less-than-enthusiastic performance of their only single, 'I Want It Right Now'.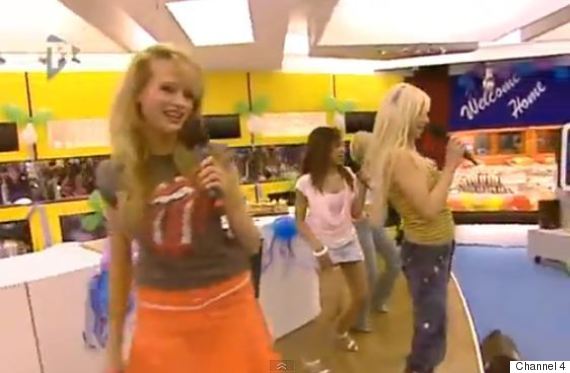 Chloe Jasmine, as part of Kandy Floss
At the show's wrap party, which was screened on E4, Chantelle gave the song another performance, featuring a slew of 'bandmates', which included a teenage Chloe Jasmine, giving it her all as she performed backing vocals.
The clip was first aired in January 2006, shortly before Chloe's first crack at the 'X Factor' whip.
Aged just 16, she performed for judges Simon Cowell, Sharon Osbourne and Louis Walsh, clad in a curious B*Witched-inspired denim jacket, and a pink cowboy hat, usually reserved for hen nights and girl band arena tours.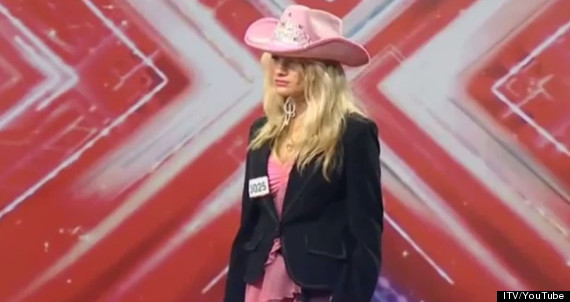 Chloe, and her cowboy hat, did not win her any fans in 2006
Simon described her as "every parent's worst nightmare", while her opening clip saw her telling viewers that she "craves fame", remarks she claimed were put in her mouth by producers during a recent talk in the 'Celebrity Big Brother' house.
Eight years later, after a stint on Naomi Campbell's modelling show 'The Face', Chloe returned to 'X Factor', this time making it through to the live shows, where she met her fiancé, Stevi Ritchie.
LIKE US ON FACEBOOK | FOLLOW US ON TWITTER