The Russian embassy has given Jeremy Corbyn its support amid the Conservative Party attacking the new Labour leader over being a threat to national security.
The Tories have wasted no time in attempting to undermine the Opposition leader, this morning publishing a doom-laden, grainy clip, set to eerie music, highlighting "facts" about the party under the left-winger's command.
It followed full-throated attacks by Conservative ministers, led by David Cameron, with "security" the watchword.
Whether he welcomes their help or not, the Russian embassy has weighed in - taking to Twitter to criticise Cameron's comment directly.
Its tweet was by followed an endorsement from the Russian ambassador to the UK, Alexander Yakovenko, who said he hoped for "positive change ... in terms of debate, incl on our relations" after Mr Corbyn's triumph.
Mr Corbyn has claimed NATO, rather than Vladimir Putin, is at fault for the crisis in Ukraine.
Black-and-white, grainy footage, Corbyn sounding angry: the Conservative Party spells out the "facts" as it sees it.
The comments have appeared in various newspapers over the summer, including The Sun this morning, though Corbyn's team are quick to argue he has been misinterpreted or the comments are taken out of context.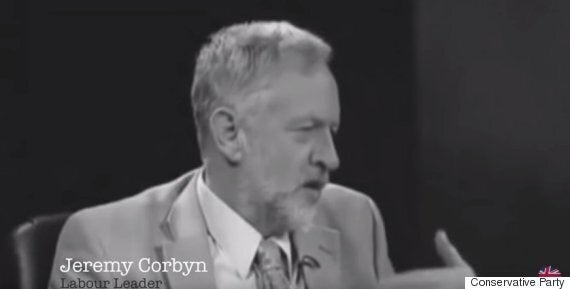 The grainy footage of Jeremy Corbyn in the 'attack video'
The video is the latest in a wave of attacks launched just minutes after the Islington MP's triumph on Saturday, with the emphasis on the "security" risk.
Conservatives deliberately said very little about the left-winger during the leadership election campaign, allowing the candidates to criticise each other. But they are now no longer keeping their powder dry. Defence Secretary Michael Fallon was first out of the traps to offer an almost breathless warning.
"Labour are now a serious risk to our nation's security, our economy's security and your family's security. Whether it's weakening our defences, raising taxes on jobs and earnings, racking up more debt and welfare or driving up the cost of living by printing money – Jeremy Corbyn's Labour Party will hurt working people."
The video echoes the online Conservative campaign launched within hours of the result.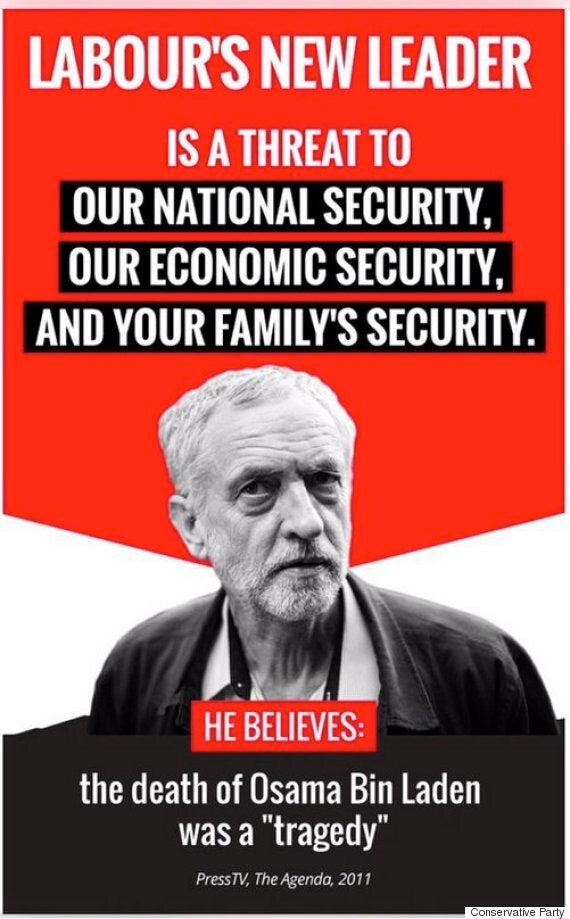 Which promoted a handful of reversals.
Nonetheless, the Conservatives are likely to be relentless in their attacks in the coming months, and Corbyn supporter and writer Owen Jones noted how the new leader has to take the initiative.
Yet Mr Corbyn, elected on the back of a landslide, pulled out of an appearance on the Andrew Marr Show on Sunday and was filmed by Sky News refusing to take questions about the make-up of his Shadow Cabinet.