It's not often a rock star apologies to an entire nation, but that's what's happened, with Meat Loaf saying sorry to "the people of Australia".
The veteran rocker has taken to his Facebook page to apologise to all his fans Down Under for a recent tireless rant, when he called the Australian Football League "the cheapest people I've ever seen in my life".
This altercation followed criticism of the 'Bat Out Of Hell' singer four years ago, after he gave what many considered to be a flop of a 12-minute performance during the AFL Grand Final (video above), one of Australia's highest-profile annual gigs.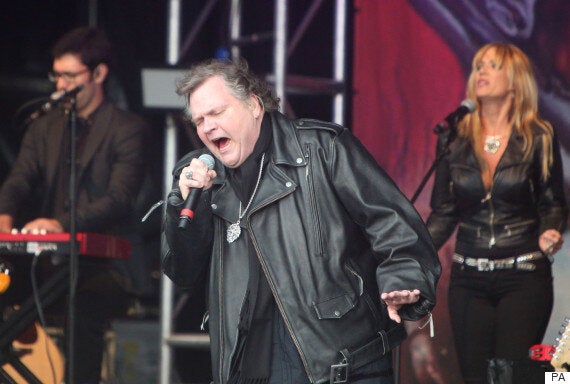 Meat Loaf blamed hiss less than lacklustre performance on a haemorrhaging vocal chord
In an interview with Billboard Magazine, Meat Loaf complained about the budget afforded to his performance, telling the magazine, "They said, 'We're gonna have 100 motorcycles,' they had three."
The AFL boss Gillon McLachlan wasn't having any of it, complaining on the radio that the rocker's fee of $500,000 was "half a million bucks or something, and it was probably about $499,000 too much".
Now, the rocker's given a rambling apology to all his Australian fans, saying, "For the countless fans that have bought records, tickets to my shows and have always been there, I want to now make an apology for any angry or harsh words I have made towards the Australian Football League, their fans and the people of Australia," he said.
"I am truly sorry. I can't take it back. It happened and I am truly sorry.
"I have learned one lesson from now on no matter what happens or when it happens.
"There is only one person to blame and that is myself. Stand like a man and say I am sorry."
"I apologise for any feelings that I have hurt, my behaviour was extremely inappropriate, immature, and lacked the respect for the people of Australia and the Australian Football League. Again, I am sorry for my actions and I hope that we can put this matter behind us.
There's a swift mention for a forthcoming album before he finally signs off.
The apology was greeted with support by many of Meat Loaf's huge Australian fanbase, and he can surely take some comfort from the fact he's by no means the first A-lister to receive less than a rapturous welcome Down Under.
Earlier this year, Oscar nominee Johnny Depp and his new wife Amber Heard fell foul of the authorities by bringing their dogs into the country without the necessary checks.
While Johnny was filming the next Pirates of the Caribbean film in the country, the Australian agrictulture minister Barnaby Joyce learned that Amber had pets Boo and Pistol with her, without the dogs having gone through quarantine.
Following investigations into the matter, Amber has now been ordered to attend court on the Gold Coast in November, facing charges of illegally smuggling the animals in. Punishments for those convicted of such a charge reach up to 10 years in jail, and fines of $100,00.
Speaking about the case only a couple of days ago to chat show host Jimmy Kimmel, Johnny joked that he'd be prepared to go to jail with his wife, even if it meant flying to Australia and getting himself banged up. He told Jimmy, "I'd just fly to Australia and assault that man. So that I could go to jail."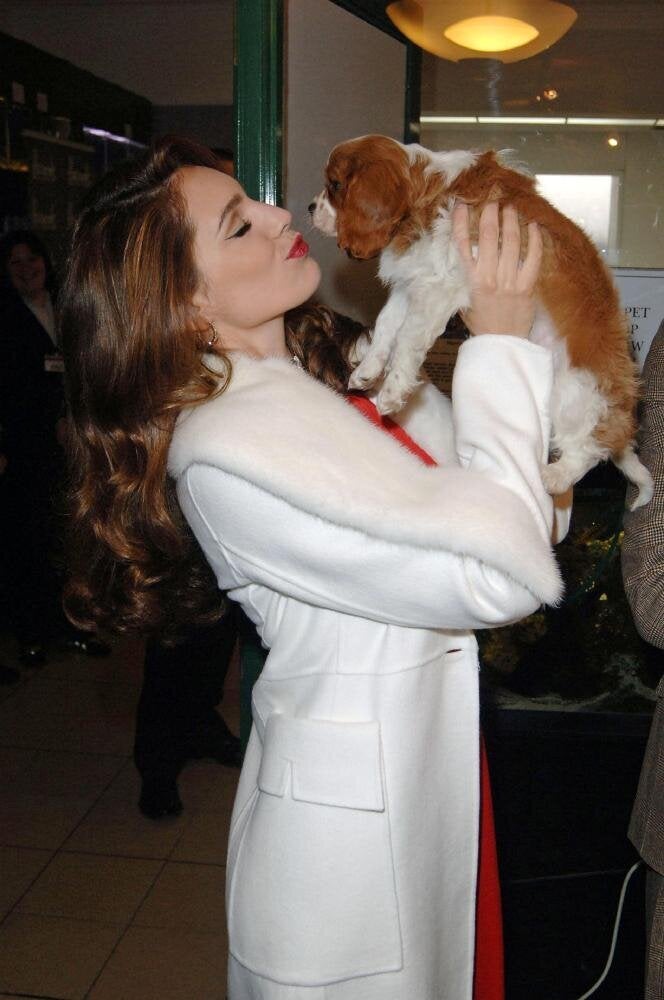 Celebs And Their Dogs
Related