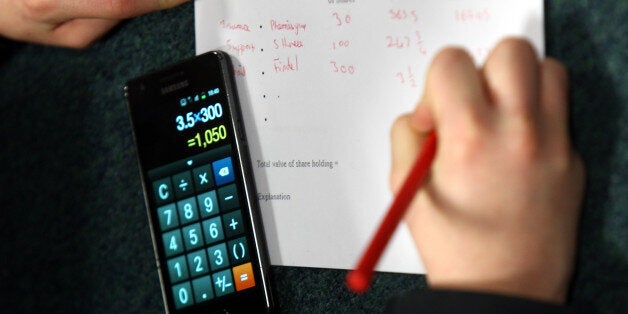 The impact of mobile phones and tablets on pupils' behavior and performance during lessons is soon to be investigated as part of a wider inquiry aimed at improving classroom management for teachers.
The Deparmtent of Education has asked Tom Bennett, a teacher and behavioural expert to focus on the potentially disruptive influence of smartphones on learning in school.
Announcing the investigation into mobiles in class, Minister of State at the Department for Education said: "Whether it is the use of mobile phones in schools or the attitudes of parents to their child's behaviour in class, we will now probe deeper into behaviour more generally to ensure that no child has to put up with having their education disrupted by misbehaviour."
He added schools were looking at ways to address the problem but that he would "probe deeper into this issue, and behaviour challenges more broadly, to uncover the real extent of the problem and see what we can do to ensure all children focus on their learning".
The crackdown, however, comes as schools are increasingly introducing expensive new technology such as iPads to aid learning.
More than 90% of teenagers have mobile phones but there is no particular government policy about mobile phone use class, as schools have to set restrictions themselves. A third of schools across England already ban mobiles completely, claiming they distract and lead to disruption for the students and a further fifth limit their use within the classroom.
A recent study published by the London School of Economics showed that schools where such technology was banned saw test scores rise by an average of 6%. The study also revealed that banning mobile phones from classrooms could benefit student's learning as much as an additional week's worth of schooling over the academic year.
It also suggested that banning phones would most help low-achieving children and those from the poorest backgrounds the most.
Popular in the Community