A man has been charged for raping a teenager outside a Primark store in Edinburgh city centre, in what police described as a "horrendous" attack.
The 18-year-old was attacked on the busy Princes Street at around 4am on Saturday, and a 20-year-old was arrested and charged over the weekend following a manhunt for the attacker.
Detective chief inspector Alwyn Bell said: "This was a horrendous sexual assault, which has left the young victim traumatised and we are currently providing her with all the necessary support she requires."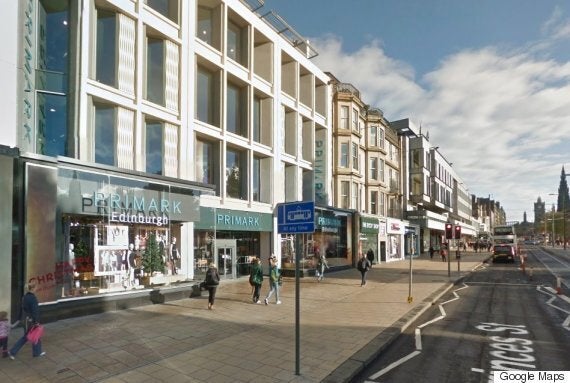 Primark on Princes Street
Police Scotland said the man is expected to appear at Edinburgh Sheriff Court on Monday.
A force spokesman said: "The public are thanked for their assistance during this investigation."