Carrying a "statement" bag doesn't usually involve making much of a statement, but one model and artist has used her arm candy to make an important point about diversity at New York Fashion Week.
Ashley B. Chew customised her large black handbag by writing BLACK MODELS MATTER across it in white paint.
Speaking to HuffPost UK Style Chew said: "Diversity in the fashion industry is very frustrating at times but it is getting better with some designers."
Chew's bag's slogan, which draws on the words of the Black Lives Matter movement, caused quite a stir as Chew said on Instagram: "People have lost their minds, my bag took more photos than I did in 11 hours".
Chew teamed her bag with a white tank top she designed in the style of a Pantone colour swatch with the work BLACKNESS.
"I individually hand silkscreen each shirt," Chew said. "These shirts sold out in hours back in April, but I'm thinking when I get home to Indianapolis, I will have to roll out another batch due to the attention both the shirt and bag have been getting. So many New York Fashion Week goers have been asking me!"
Chew walked the runway at the FTL Moda New York Fashion Week show, which was opened by model of the moment Madeline Stuart.
"FTL Moda are devoted to casting models of diversity no matter what disability, age, ethnicity, and overall appearance," Chew said.
"Its refreshing to walk a runway that celebrates all types of beauty, but this is not always the case. I have seen many shows over the years and the ethnic model ratio is still very poor with some shows.
"As a black model and fine artist it is disappointing sometimes to walk into a casting and seeing later in runways they didn't cast a model of colour.
"Overall there have been changes made, some in the industry have been absolutely fantastic with representing an entire spectrum of beauty."
The Huffington Post has recently launched our #NYFW4All and #LFW4All campaign to highlight moments in Fashion Week that include people of all skin tones, genders, sizes, shapes and personalities - and we are happy to say Chew is on board with our message.
"I would be honored to help in representing the NYFW4All campaign," she said. "Many of these models I look up to, myself, my art, my style is a reflection of the beauty of women of colour."
We applaud Chew's use of fashion to bring more attention to diversity and inclusivity to the catwalk.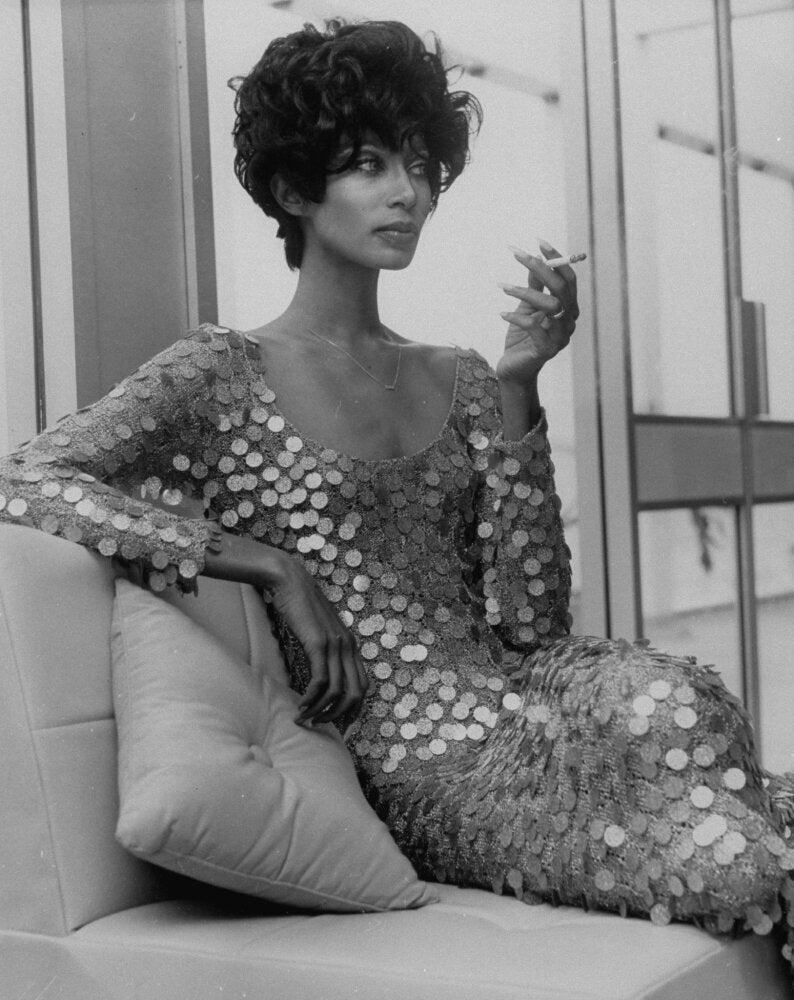 25 Influential Black Models
Related