If inclusivity will not come from the catwalk, then it's our job to bring inclusivity to the catwalk.
Over the last 18 months, we've seen an improvement in beauty diversity - whether that's featuring transgender models, curvy models or models with disabilities. But one area that is still lacking is diversity of colour.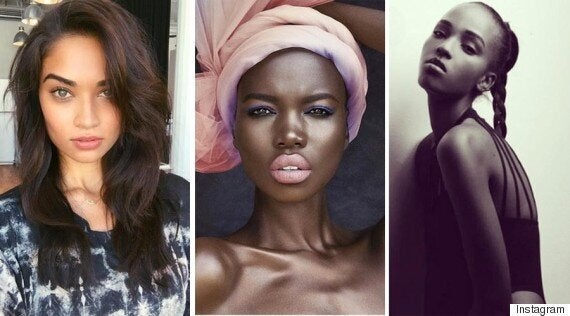 Executive editor for HuffPost US Fashion and Beauty Dana Oliver said: " While New York Fashion Week has historically been an exclusionary event, people of all sizes, races and from different backgrounds look to the runways and serve as inspiration for the trends we see each season.
"It's about time NYFW reflects that, and the editors at HuffPost Lifestyle are championing this cause to make Fashion Week for everyone."
We'll be stealing borrowing the same concept for London Fashion Week, urging everyone to post pictures on Instagram and Twitter with the hashtag #LFW4All.
For all the excuses that there aren't enough 'good' models or that stylists have a 'vision' (which seems to mysteriously only ever include one model of colour), there are some fantastic women out there.
Here are some of the top ladies coming soon to a catwalk near you...
Represented by Nevs, she has previously spoken out about diversity at fashion week - lack thereof - and is a powerful, much-needed voice on the subject, where other models are too afraid to speak out.
Originally from South Sudan, the 25-year-old has walked for Balenciaga and Rick Owens and fronted campaigns for Louis Vuitton, and is currently attending castings for New York Fashion Week and will be flying into London next week.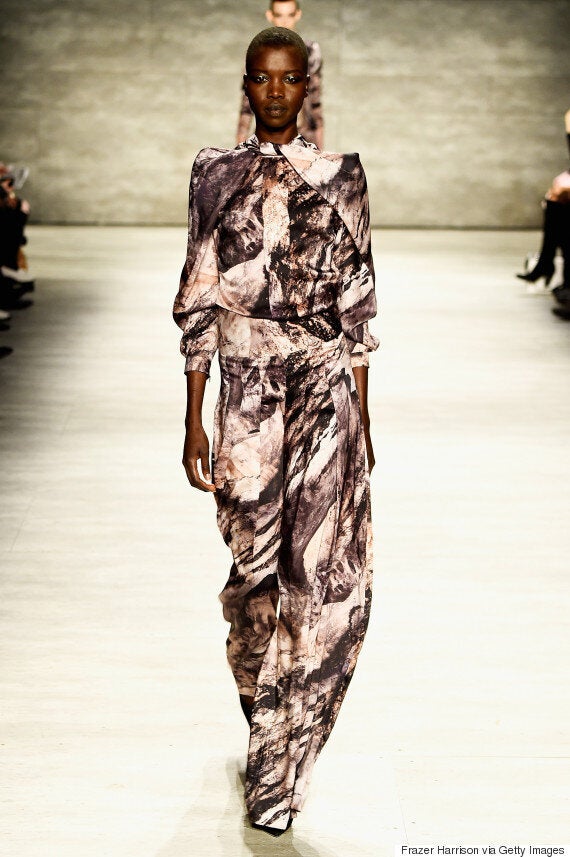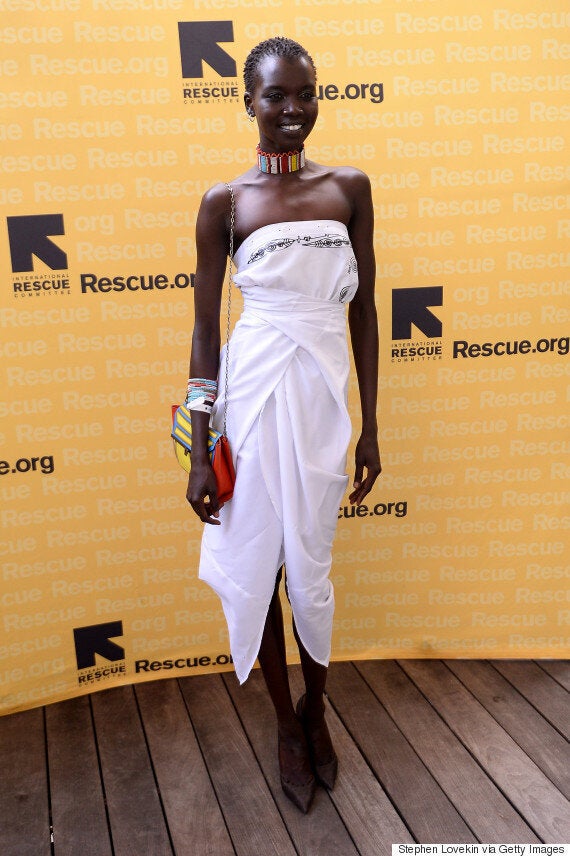 Named by Harper's Bazaar and Vogue UK as one of the most striking models from last season, Aamito hails from Uganda. She came to prominence after winning Africa's Next Top Model and she bagged the coveted opening spot at Balenciaga's A/W 2015 show.
Represented by DNA Models in New York, she told HuffPost UK Style she has a "strange obsession with coconut oil. I use it for my hair , my body, my lip moisturiser…its perfect."
Talking about her style, she said: "It usually includes a few signature pieces, paired with basics. I really like Marc Jacobs, The Row, and Balenciaga, which I can get at Barneys." She shops at Zara, Topshop, H&M, and Forever21 for more basic items such as t-shirts and jeans.
The 24-year-old Australian model, represented by IMG, is a mixture of Pakistani, Lithuanian and Saudi Arabian descent, and frequently works with Jason Wu.
Among others, she has worked for Oscar De La Renta, Stella McCartney, Vivienne Westwood and Chanel - she's also a much needed face of diversity in the Victoria's Secret shows too.
Happily, she's also a model that isn't afraid to eat. Talking to HuffPost UK Style, she said "I'm in love with dessert! Anything that is chocolate, ice cream and cake. My friends know not to take any dessert away from me."
New York's Soho area is her favourite place to shop, and she swears by her Creme de la Mer moisturiser.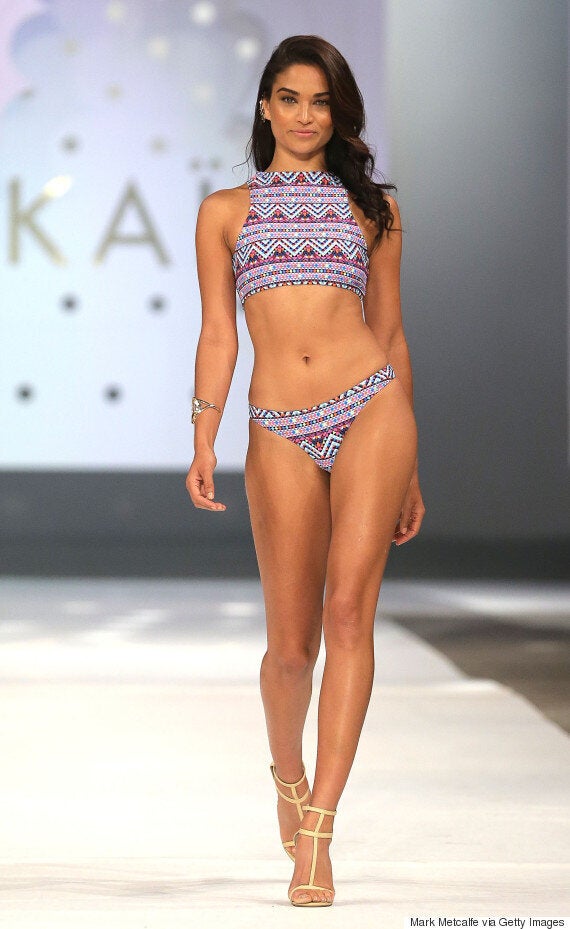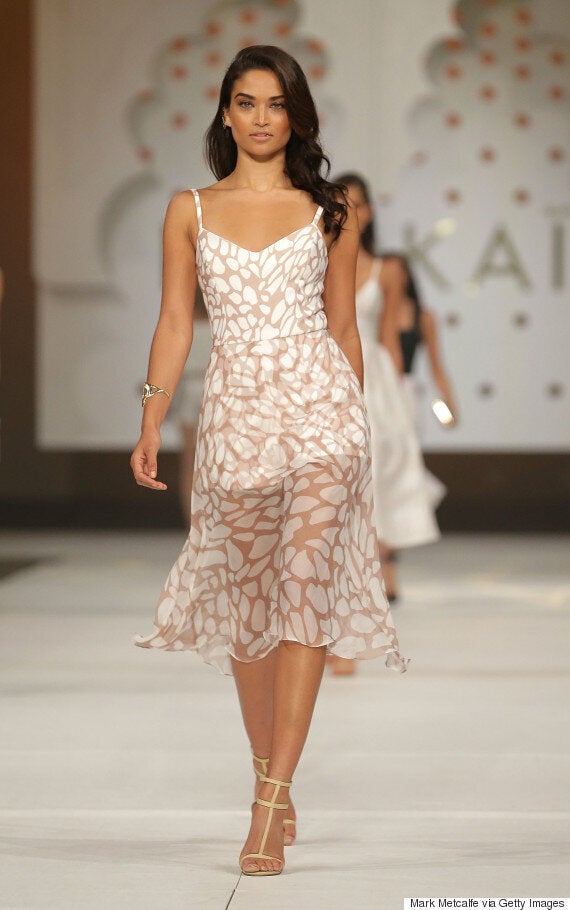 Londoner Betty is already confirmed for the Givenchy show this season and has previously had Tom Ford cosmetic campaigns.
Previous credits include walking for Prada, Miu Miu and Chanel - she's set to have a hot season this autumn. Talking to HuffPost UK Style about herself, she said her go-to beauty product is Bioderma cleanser.
"It's amazing and always purifies my skin. Every time I go to Paris a buy a few and stock it's cheaper and more easily accessible over there than in London."
As for her personal fashion choices, she says: "I like shopping at Karen Millen because the clothes are quality and give a clean modern for a cool but simple modern girl.
"I also like Urban Outfitters because there is a range of different quality brands, with a wide variety that is more exclusive than the high street!"
Last year, Leila made quite the impression.
She appeared on New York's runways with appearances at Marc Jacobs, Rodarte, Oscar de la Renta, Tory Burch, Hugo Boss, Marchesa, and Ohne Titel. She then went on to Versace, Gucci, Roberto Cavalli, Sportmax, Emilio Pucci, Bottega Veneta, and Marni in Milan.
Represented by Models 1 and hailing from Burundi, she is definitely a model to watch.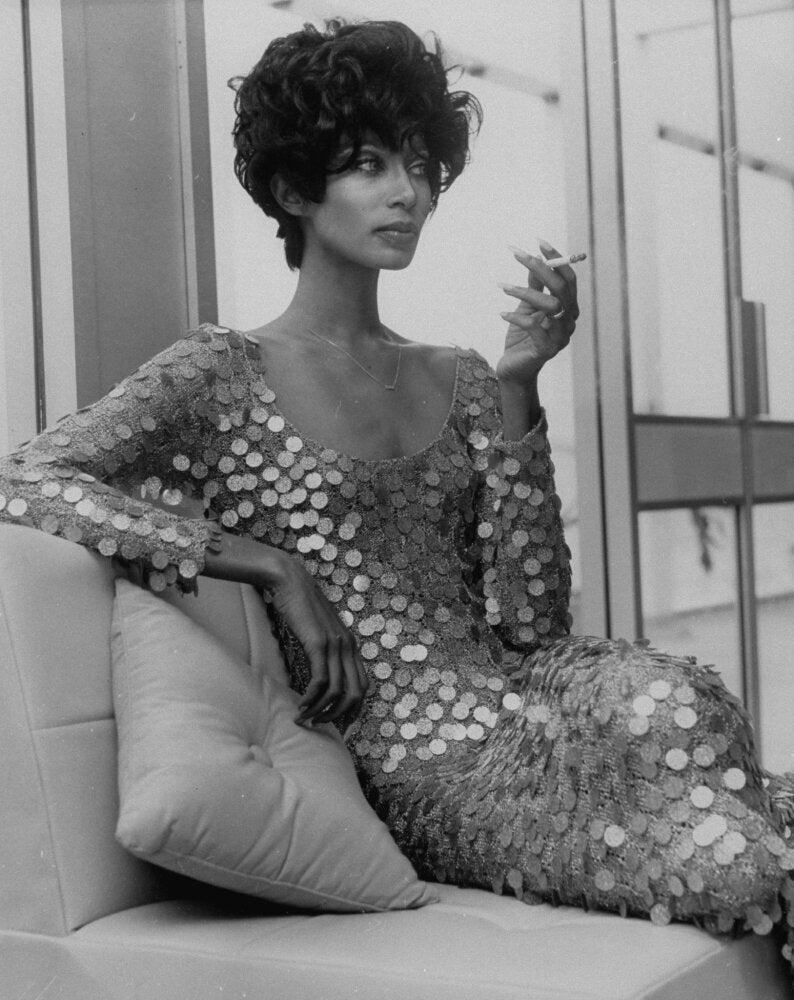 25 Influential Black Models
HuffPost UK Style is running a campaign to champion diversity among models, stylists, designers and casting directors for London Fashion Week. We're urging everyone to use the hashtag #LFW4All and if you'd like to blog about diversity or get involved, email us here.