Porsche may have just stolen the show at the Frankfurt Motor Show with this, the Mission E concept.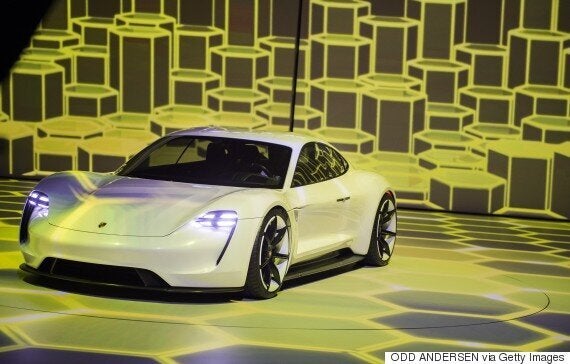 This stunning electric supercar is the car industry's latest shot at Tesla which has almost exclusively cornered the high-performance electric market with the absurdly good Tesla Model S P85D.
Thankfully for Porsche this concept seemingly ticks every box that you could possible have for an electric car, conquering both the range problems while also defeating the limitations that come with having to charge it.
1. It is hideously powerful.
Porsche's first fully electric car is just ridiculously powerful. Its 800-volt drive system produces 400 kW which translates into over 600hp.
This is thanks to two permanent magnet synchronous motors which work in tandem to drive the wheels. The system is so advanced it has previously only been used in Porsche's LeMans cars.
2. This makes it disgustingly quick.
That's right, the Mission E can go from 0-100km in just 3.5 seconds. That's eye-wateringly fast and definitely gives Tesla's own car a run for its money.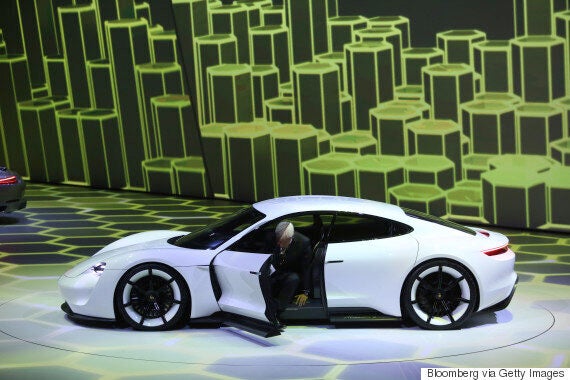 3. You can keep doing that for AGES.
We are of course talking about range, something which electric cars notoriously have very little of. Well the Mission E has plenty to go around. In fact it'll drive a full 500km before needing the inevitable hunt for a plug socket.
4. It charges faster than your iPhone.
This is Porsche's crowning achievement. According to the company this car doesn't just charge faster than any other electric car, it charges faster than almost anything you own.
You can charge this car from 0-80 per cent full in 15 minutes. That's actually barely enough time to pop into the services and grab that coffee.
So there you have it. If that wasn't enough Porsche claims the dashboard inside the car uses a holographic display while the Mission E is actually a proper four-seater so you won't even struggle to get a baby seat in the back.
Now for the bad news. It's just a concept. But it is one that technically works, which is great news because while the Model S is great, it's about time it got some competition.