A woman has been convicted of impersonating a man over two years to dupe her friend into having sex.
Gayle Newland, 25, disguised her appearance and voice as she demanded the other woman put on a blindfold when meeting up.
The pair had sex about 10 times until the complainant ripped off her mask and in disbelief saw Newland wearing a prosthetic penis.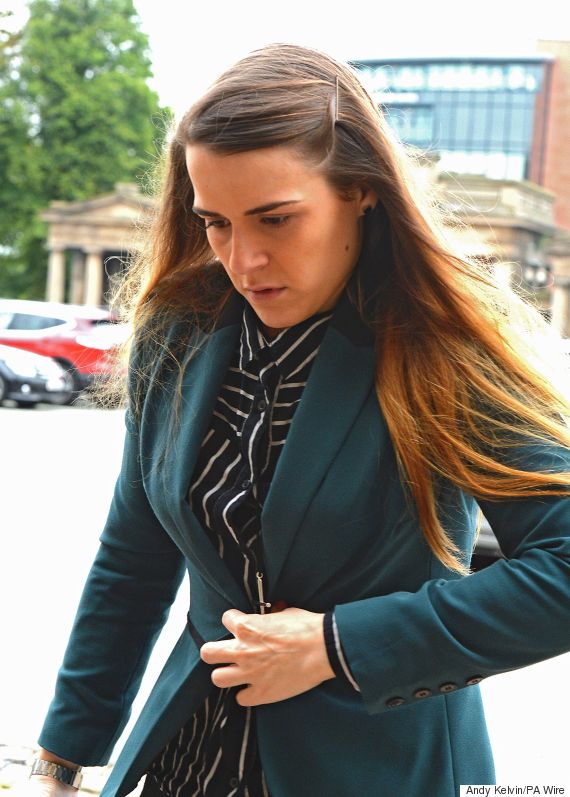 Gayle Newland arriving at Chester Crown Court
Newland claimed her accuser, also aged 25, always knew she was pretending to be a man as they engaged in role play while struggling with their sexuality, Chester Crown Court heard.
She said no blindfold was used and she did not strap bandages to her chest and wear a woollen hat and swimsuit.
The jury of eight women and four men convicted the defendant, from Willaston, Cheshire, of three counts of sexual assault.
She was cleared of two other counts of sexual assault, the Press Association reports.
PREVIOUSLY:
The Gender Trust supports anyone affected by gender identity | 01527 894 838
Mermaids offers information, support, friendship and shared experiences for young people with gender identity issues | 0208 1234819