Islamic State could be sending jihadis out of Syria posing as refugees, a Lebanese government minister has warned.
Education minister Elias Bou Saab suggested that as many as 2% - one in 50 – of the refugees could be "radicals", which he said would be "more than enough" to cause problems.
Saab spoke to journalists travelling with David Cameron on a visit to Lebanon and Jordan, during which the Prime Minister highlighted Britain's contribution of more than £1 billion to support refugee camps for displaced Syrians to stay in the region.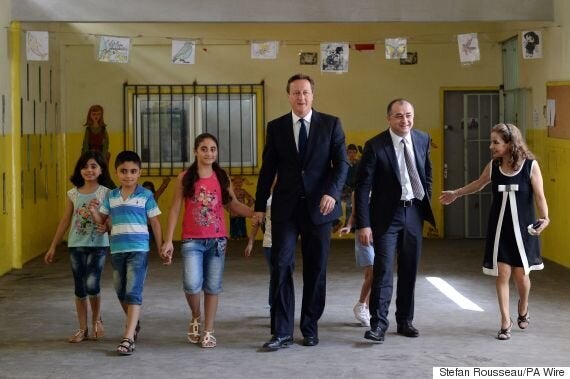 Prime Minister David Cameron visits the Sed El Boucrieh School in Beirut with Lebanese Education minister Elias Bou Saab
The minister conceded that he had no firm information on terrorist infiltration of refugees, but said his "gut feeling" told him it was happening, the Press Association reports.
Asked if IS – also known as Isil and Isis – could be sending militants under cover of being refugees, Saab said: "Yes, they bring some people, the smugglers. They organise groups and send them out."
Groups were arriving which looked very different from the usual refugees, he said. "They are all dressed with something unified, uniform, vests," he said.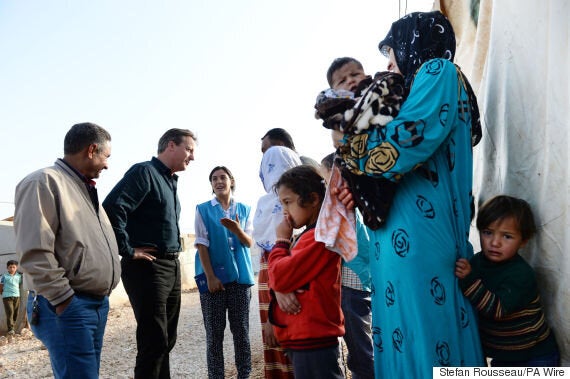 Cameron meets Syrian refugee families at a tented settlement camp in the Bekaa Valley on the Syrian - Lebanese border
"I don't have any information. My gut feeling is yes they are facilitating such an operation. For what reason, I don't know."
Mr Saab said he thought militants could be going to Europe via Turkey and Greece.
"You may have, let's say, 2% that are radicals," he said. "That is more than enough.
"We have had that also with our camps here. You find 2%-3% of them.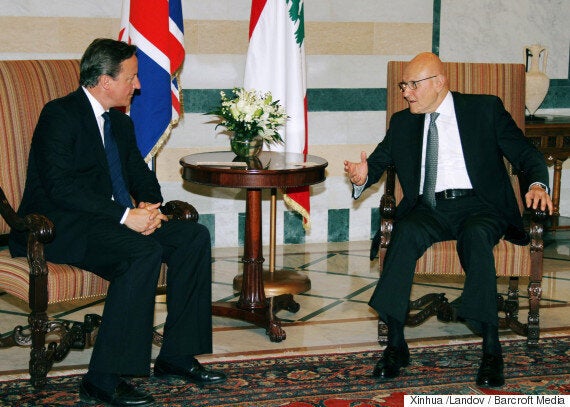 The Prime Minister met with Lebanese Prime Minister Tammam Salam in Beirut, Lebanon on Monday
"When the Lebanese army were kidnapped in Lebanon, the people who kidnapped them came out of the camps. We had them in camps in Lebanon and we were taking care (of them) and all of a sudden they came out of the camps, they went against the army, they kidnapped the soldiers and they took them to the mountains."
Saab's comments follow repeated warnings from Ukip leader Nigel Farage that IS fighters could enter Europe to carry out attacks, hidden among the mass of migrants.
Citing no sources, it stated: "His intention is to reach Britain to commit terrorist attacks."
But a volunteer with the Salaam charity said: "If a jihadist wants to go to England, he doesn't need to hide. He'll have money, a false passport, a network – not like our migrant friends here who are struggling to request asylum (in France) or to get into England."
Related