The BBC has confirmed one of its cameramen was injured in an incident while filming Jeremy Corbyn leaving his home on Tuesday.
Footage of the encounter shows the new Labour party leader shaking hands with and embracing a well-wisher as he makes his way to a waiting car.
At this point, the camera capturing the scene tumbles abruptly to the ground.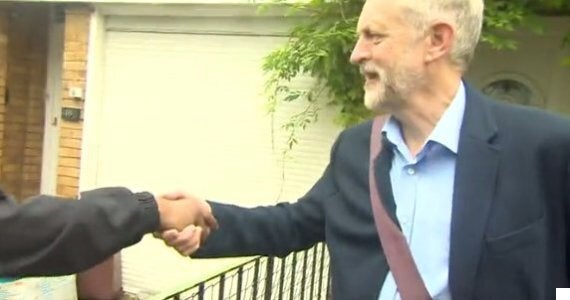 New Labour leader Jeremy Corbyn was filmed leaving his home on Tuesday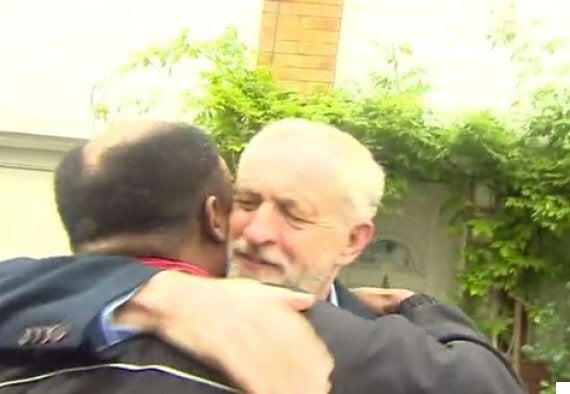 He embraced a well-wisher before the camera capturing the encounter suddenly tumbled to the ground
A voice can be heard exclaiming: "He's just smashed my camera."
"That was his taxi driver wasn't it," is also uttered, as is somebody muttering: "Every day we've had trouble down here."
As leader of the Opposition, Corbyn has a car and driver provided by the government.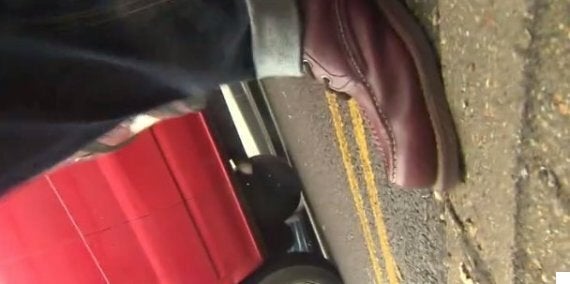 The camera abruptly drops to the ground
Conflicting reports as to whom was responsible for allegedly sending the camera to the ground were circulating on Wednesday.
Channel 4 political correspondent Michael Crick tweeted: "BBC cameraman in hospital last night with neck and face injuries after Corbyn aide allegedly assaulted him as Corbyn left his home yesterday.
"Cameraman in alleged incident outside Corbyn home was seen in hospital wearing neck brace and with bruise to his face."
Crick then claimed a video was forthcoming, purporting to show the camera "going to ground & voice of someone seems to say 'I warned you'."
Crick added: "Yesterday 2nd time in 5 days where cameraman filming Corbyn leaving house has allegedly been assaulted by an aide. Earlier incident too.
"BBC cameramen are angry with their bosses whom they say have done nothing about it, not reported it, nor complained to Corbyn."
He later tweeted an image he claimed is the cameraman lying on a gurney in hospital wearing a neck brace.
But Sky correspondent Joey Jones claimed the person responsible for sending the camera to the ground was from a government car service and not a Labour employee.
Buzzfeed politics also cite Labour sources as stating: "It was a driver – not a Corbyn aide – who pushed over BBC cameraman and are referring calls to DFT."
A BBC spokesperson said: "The BBC can confirm there was an incident involving a BBC cameraman whilst filming Jeremy Corbyn leaving his home yesterday. He sustained some injuries for which he's received treatment.
"The BBC has spoken to the Labour Party which has confirmed the incident involved a government driver, not a Labour Party member of staff."
A Department for Transport spokesperson told Huffington Post UK: "We are investigating media reports of an incident yesterday involving a Government Car Service vehicle. We are looking at whether the driver was involved and the extent and nature of that involvement."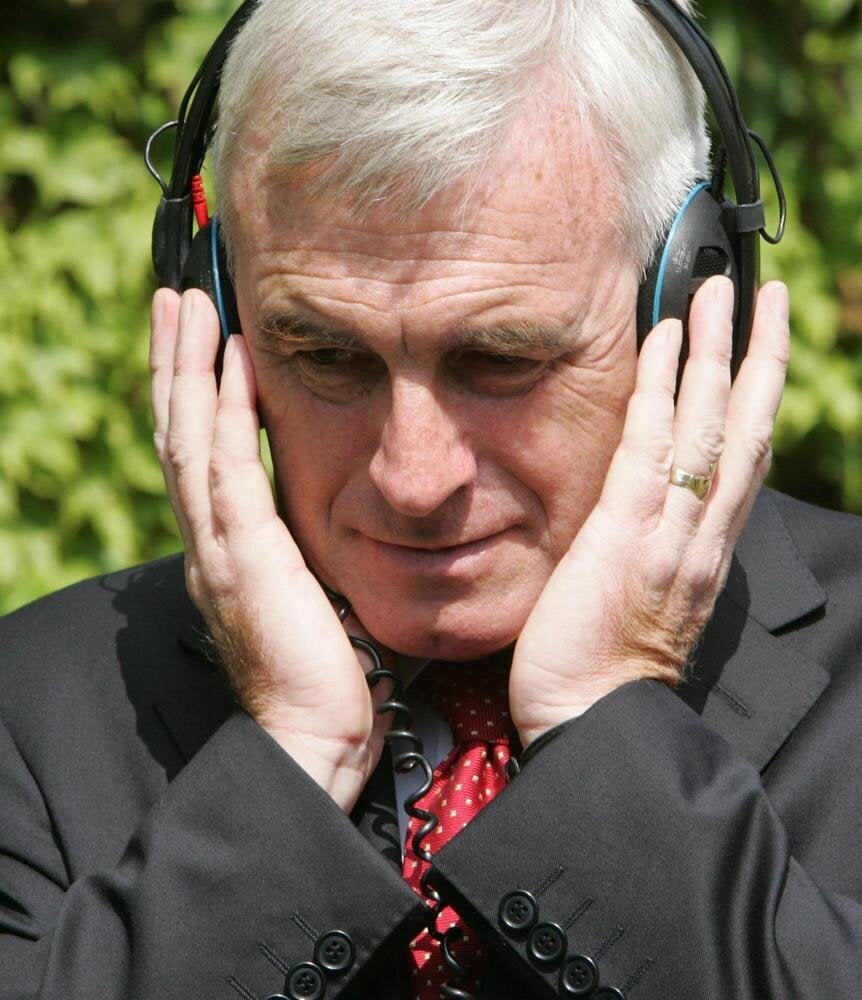 Jeremy Corbyn's shadow cabinet