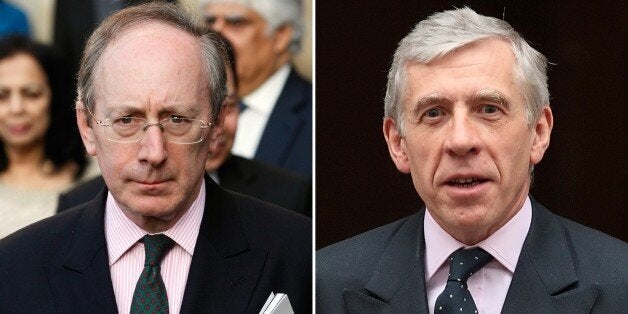 David Cameron has welcomed a report that cleared former Tory defence secretary Sir Malcolm Rifkind of wrong doing in the cash-for-access scandal.
The prime minister said today: "After a long and distinguished career in the House of Commons, the prime minister welcomes the fact that that Sir Malcolm, and his family, can now put this distressing episode behind them."
Channel 4 has been attacked for misleading the public over a Dispatches investigation that led to the resignation of Sir Malcolm from parliament and prevented Jack Straw from receiving a peerage.
In February, both men were suspended from their parties over allegations they were prepared to use their positions in parliament for personal financial gain.
But a report published today by the parliamentary committee on standards found there had been "no breach of the rules on paid lobbying".
Cameron said: "The prime Minister welcomes today's report by the parliamentary commissioner for standards which has cleared Sir Malcolm Rifkind following allegations made earlier this year. The Commissioner makes clear that Sir Malcolm did not breach the rules on paid lobbying."
The committee also attacked Dispatches for its undercover investigation. "By selection and omission the coverage distorted the truth and misled the public as to what had actually taken place," it said.
"The Commissioner rightly draws attention to the continuing debate around MPs' external interests, and notes some of the complexities involved. This is a legitimate subject for media scrutiny but it places a responsibility on the media to ensure fair and accurate reporting."
Under pressure following the programme, Sir Malcolm, a former Conservative defence secretary decided not to stand for re-election to the Commons. Straw, a former Labour justice secretary, is widely reported to have missed out being elevated to the House of Lords as a result.
The chair of the committee, Kevin Barron said: "The committee has not hesitated to take action in the past when a media investigation has revealed the rules have been broken.
"The debate about whether or not MPs should have outside interests is a legitimate subject for media scrutiny, but the rules currently permit it provided that these are registered in the Register of Members' Financial Interests, and the lobbying rules are not breached.
"Everything Jack Straw and Malcolm Rifkind said about their earnings was already published on line in the Register of Members Interests.
"What was said in the interviews should have been reported accurately and measured against the rules of the House Jack Straw and Sir Malcolm Rifkind were presumed guilty before any authoritative investigation had taken place."
A spokesperson for Channel 4 said: "Channel 4 Dispatches stands by its journalism; this was a fair and accurate account of what the two MPs said. This investigation was in the public interest and revealed matters which were of serious public concern."