The use of drones with the potential to drop drugs and firearms into prisons, is an "emerging threat", an intelligence expert has warned.
According to the Independent, officers at the National Offender Management Service (NOMS) have revealed their concern over the possibility of using Unmanned Aerial Vehicles (UAVs) to smuggle in contraband as an alternative to simple "throw overs", where items are simply thrown over the walls.
As part of a study into the threat of drones, NOMS carried out a test flight over a maximum security prison in which they were able to fly a drone over the jail and drop a package of similar size and weight to a handgun without being noticed by staff.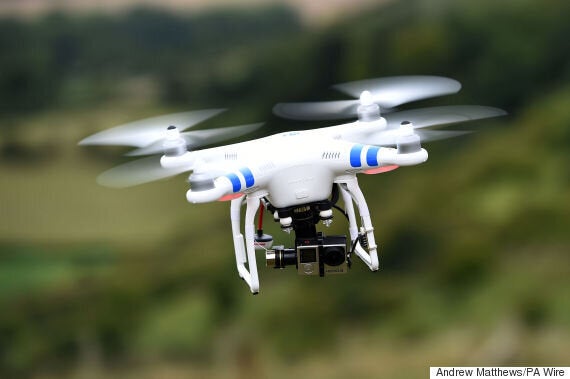 Drones could potentially be used to smuggle dangerous items into prisons, experts have warned
Although there is currently no evidence of firearms being smuggled into facilities by drones, NOMS said that there was "potential" for it.
The problem of drugs also seems to be of particular concern because of the knock-on effect of increased risk of violence within the prison.
Eve Richard, a senior analyst at the NOMS' intelligence unit, said: "In a nutshell, our intelligence suggests that the use of UAVs to release items into our prisons is an emerging threat.
"It's not a huge issue at the moment but there is the potential for it to increase and become more of an issue."
She added: "All prisons are vulnerable - it doesn't matter where they are, it doesn't matter what type of prisoner they have, it doesn't matter what kind of security category they are.
"Everywhere is vulnerable because it is air space and as long as you can get [a UAV] over the wall you are vulnerable."
NOMS said there were nine attempts to use drones to infiltrate prisons in England and Wales in the first five months of this year, compared to four in total last year.
The Independent also reported several incidents involving drones at prisons, including an attempt to fly a drone carrying mobile phones and drugs into Bedford Prison earlier this year, while in recent weeks a UAV was found crashed into fencing at Liverpool Prison.
Drones are easily purchasable online and at high street retailers.
Popular in the Community