With her mother being the interior designer Kelly Hoppen, her father the restaurateur Graham Corrett and Sienna Miller as a step-sister, you'd assume Natasha Corrett had it made.
But after a chat with the chef and entrepreneur, we find a woman who has worked to the bone for her successes, and has done it all without a penny of investment.
Her baby: Honestly Healthy, the food delivery brand that is based on alkaline eating principles (no gluten, caffeine, sugar and cow's dairy).
While the latter may not sound like much fun, it is an eating ethos that has literally transformed Natasha's life, and she somehow manages to make her alternatives to cheese and dessert look utterly delicious. For evidence, just take a look at the gorgeous pictures in her cookbooks.
So how did someone, who hated the word detox, develop such a resoundingly popular service and brand? With the launch of a new recipe app, we took time with the business woman to find out just how she did it...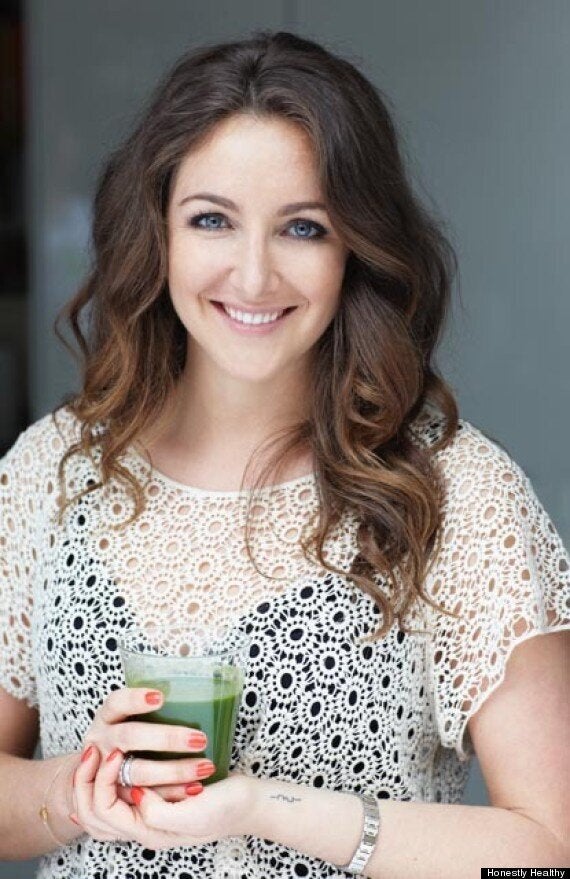 How did you get into the alkaline diet in the first place?
I've always been a massive foodie at heart and have grown up with my family in the restaurant business, and have worked in kitchens my whole life. But while I loved cooking, I hated how it made me feel – the type of food I was cooking.
So I started exploring different ways of how to cook. I spent years and years yo-yo dieting, and about four or five years ago I went to see this Ayurvedic doctor. I'd hurt my back and he'd put some needles in me because I literally couldn't walk and he said: "Oh, you're very acidic, you need to alkalise." And I said: what the hell does that mean? I said I've given up doing diets and detoxes, I just can't do it anymore.
He asked if I was bloated, whether my skin was bad and asked if I was restless and didn't sleep well at night – and I answered yes to all of this. He said I'd put my body through so much stress, binge eating, dieting and so on that my body was in such a toxic state, that it couldn't break down the toxins like normal so you're constantly in this acidic state.
I didn't understand, and told him I ate healthy food and he said: 'Yes, but it's going straight through you, you're not absorbing any of it.'
I had a massive overhaul and did an alkaline detox and it was along the lines of Ayurvedic principles and I felt so fantastic that I carried on and it became my lifestyle. I have been following it for five years, have never since dieted and I've slowly lost all the weight I wanted to lose, and got rid of my PCOS, my bloating and had more energy. I find I don't have to eat as much, I don't get cravings and my mood swings have gone.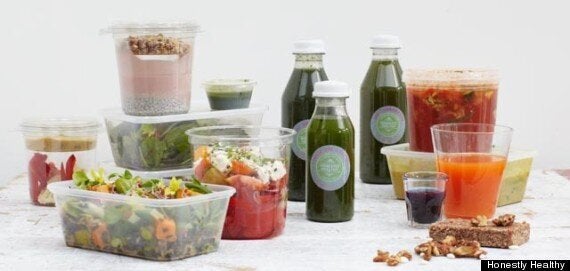 Isn't it quite hard for other people to follow, though?
I hate the words diet and detox – it's about nourishing, supporting and cleansing the body and leading a healthy lifestyle. Being alkaline means I have developed something that works for me, so if that's the case, it must work for someone else. Every aspect of my life has improved dramatically on this way of eating.
What is the basic principle?
I created this concept of the 70/30 rule. 70% of the time you follow this way and 30% you do what you want. So you still can have a glass of wine or a pizza occasionally - otherwise it becomes completely unsustainable and you break and binge.
It doesn't end up becoming about how healthy and fantastic you feel – it ends up becoming about how you're going to get through the next few hours without feeling utterly awful.
For me it was as much about mental battle as it was feeling nutritionally good. I did my research – I worked with a nutritionist and found out more about all of the alkaline principles. Then I came across Dr Robert Young. He is the pioneer behind alkaline food and he's reversing everything from diabetes to people who have been told they have two months to live with cancer. But then his was the cure, but for me, mine was about prevention.
How did you get the idea for the business in the first place?
I was already running and organising yoga and meditation retreats in the UK. I was taking groups of people to a beautiful house in the country and bringing the best chefs and healers to have this weekend of health so they could incorporate it into their life.
It just so happened that one weekend, my chef didn't turn up and I had to cook. I'd been cooking my whole life and all my friends always said it seemed so natural I would go down this route, because they loved coming to dinner.
I had the best feedback from people about the food out of all the retreats so I thought I'd save money by doing it myself. After I started doing the retreats, people said: 'Well how do I do this back in London because we want to carry on with this way of eating?'
So, I would literally get up at 4am and go to the market, buy all the food for the day, go back to my flat, cook on a four-ring hob for 50 people, package it all up and drive it around London dropping off people's lunches. I did it every single day for an entire summer and had to take a month off because my back was so bad.
Surely that wasn't sustainable?
I was thinking, how can I make this work? How can this make me money at the same time? Because my back was so bad, that's when I saw the Ayurvedic doctor and when I was doing the alkaline detox, I just thought I'd re-brand.
I'd already had several rounds of interviews at Harrods to launch it at their food hall through word of mouth from someone who'd used my food delivery. I went back at the end of the summer and I said 'you might not want me anymore'. I said I've re-branded, it's all alkaline, it's called Honestly Healthy and they said they absolutely love it. It just so happened so Harvey Nichols got wind of it and so had Selfridges, and they all pitched. They told me I had to make a decision in 24 hours.
I went with Selfridges and we did a four-month pop up. I had production kitchens. It was a hellish few months – I'd snapped my Achilles, and I was in an air boot and was doing full shifts in the kitchen making sure the food got to Selfridges at 6am. Then I was doing tastings in the store all day – it was very full on. But, it was amazing to see response it was getting on the high street.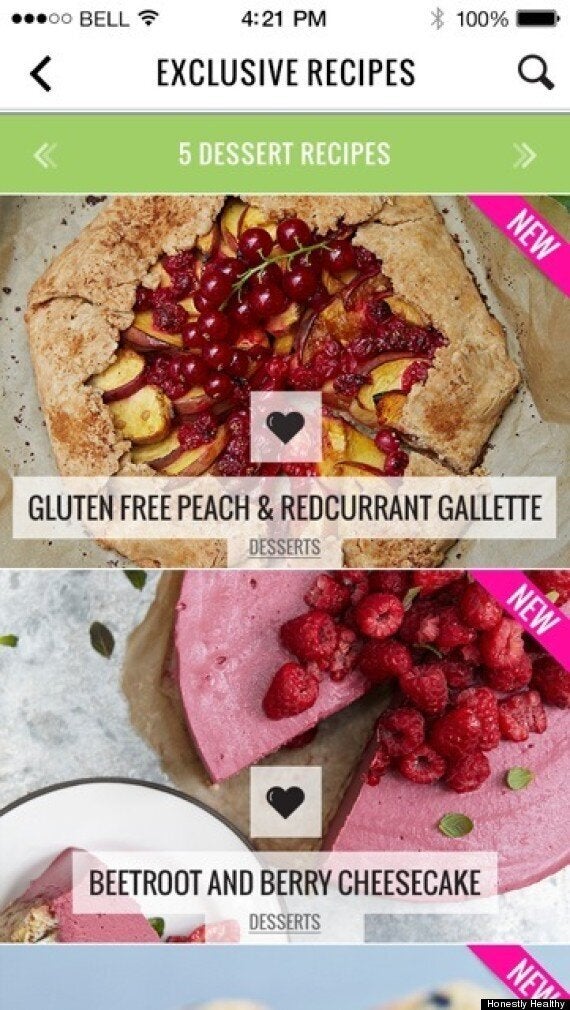 How did you manage to expand?
My mother always said you have to fake it to make it. That summer, I was pitching to a very large hotel brand about consulting for them and I was also trying to get a book deal and trying to get Selfridges. I was pitching all of them against each other. So for the book I would say, 'oh I'm just consulting for this client', and to other one I would say 'I've just got a book deal, I'm launching in Selfridges'.
I told them all that I'd done it and it just so happened that it worked out. Because of the consultancy and the book deal, I managed to get the money to fund the other side of the business. I have never taken investment; I've spent whatever was in the bank.
There seems to be a lot of copycat recipes out there...
I always want to be the leader and not the sheep – there are so many people copying me and use a recipe of mine and change one ingredient.
I used to get so upset, and it's heartbreaking but again my mum – who is such a mentor to me – said it's a form of flattery, you have to take it with a pinch of salt and always remember you were the first one to do it. You have to keep coming up with the new thing and I keep my cards very close to my chest when writing a new book, so I don't post new things on Instagram. I know that once the book comes out there will be copycat recipes but that's just the way the industry works.
When did you move out of your home kitchen?
It wasn't until April last year when we went national until I moved the operation out of my house and into a production kitchen.
When I was at home, I had another chef would help me, we'd have a cleaner, then we'd send it off on a courier and was very homemade. You have to have health and safety – your kitchen – you have to apply to be able to cook in your own kitchen.
It wasn't until I met someone who recommended a production kitchen who could make it at cost and I thought that's great, I don't have to pay staff.
People in the kitchen follow my recipes and then the food is sent out. However, for me to take on a production kitchen, I needed a huge amount of investment into the company and I wanted to expand without having to give away anything.
Honestly Healthy has got a massive celeb following - Victoria Beckham is a fan - how did that happen?
It was very much word of mouth because they had to pay for it. At the beginning, because every penny that came in went out again, my PR got so cross because I couldn't do things for free. I said " I put so much effort and love into every meal, I can't give it away for free. I can't afford it and am on such tight margins."
Because they truly believed in it they kindly gave testimonials without me asking – I used to be very nervous about asking for a tweet or a testimonial. Unless they offered it up, it wasn't something I pursued. But I was lucky because they just wanted other people to know about it.
What advice would you give people about starting their own business?
You never ever switch off so on a weekend or at night, you're always thinking. There are times when you're working until 2am and you have to get up at 4am. There are long hours and if you aren't prepared to put some sweat and tears then setting up your own company isn't for you. And it might be something you are be passionate about but you have to learn how to do million other things – marketing, accounts, sales.
There are so many elements to a business – when you start, you have to do everything yourself. But the good thing about doing it yourself is that you do know every aspect inside out. So when a courier says it will take X amount of time to get something to me – I know how long it takes because I had to do it myself. Then eventually, you've got money to bring people on who are better than you.
There are three parts to what I do at the moment. I'm either in the office and I get up, do Pilates in office at 9am. We have a great team and because we're close to Portobello market and Planet Organic – we get loads of fresh food and we always make breakfast and lunch together which is lovely.
But I'm a creative person and if I had to sit in an office every single day it'd kill me. Then I stay until 7/7.30, go home and have dinner with my fiancée, and have early night. I'm quite boring! The other side is recipe development. I will go buy my ingredients, and spend all day developing, writing and testing and calling people over to try them.
Then there is another aspect when I'm out at meetings all day. At the moment, everyone wants a piece of me because we have a lot going on. So I try and make sure I'm out of the office on meetings no more than two days a week so I will put them back to back. Then I can spend two days in office and the rest in recipe development.
Otherwise I become unproductive all day if I've been in office, trying and get a meeting in, then squeeze in a recipe at night.
Do you get any time to yourself?
I've finally got to a point where I have work life balance. And it's so important for me to switch off on the weekends.
I try and balance my diary so there isn't that element of stress but then sometimes there is. For example, the next two weeks are so insane – I've got so many events and meetings and one thing that calms me down is reflexology. So I've booked an appointment which can't be moved. It's forward planning as much as possible and also planning meals so you aren't hungry.
Where is your favourite place to unwind?
I love being up in the country – we rent a tiny cottage in the Cotswolds. My fiancée and I lock ourselves away, take the dog for long walks, go to a gastro pub and cook at home, play tennis and we don't do a lot. Or in London, we go out for dinner to a new place with friends or next week, I have 10 people over for dinner so it's a perfect opportunity because they are my guinea pigs.
If you would like to nominate your company or you want to suggest someone inspirational with a story to tell for our Women In Business section, email uklifestyle@huffingtonpost.com with a brief summary of what you do and a snapshot of your story.
The Honestly Healthy App costs £2.99 and is avaliable on iTunes from 26th September for all iPhones.