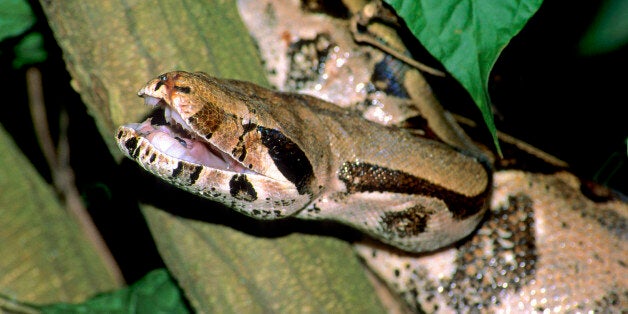 In today's terrifying news, there is an eight-foot-long boa constrictor on the loose in Cumbria.
The snake, which is a family pet, escaped when its owner left it unattended momentarily while they were cleaning it on Friday evening.
The reptile appears to have swiftly managed to slither out of the house and has not been seen since.
Boa constrictors are known for killing their prey by squeezing them tight in their coils.
A police spokesman said: "The animal does not pose an immediate risk to the public, however if sighted advice is not to approach it and contact police immediately."
Anyone who sees the snake is asked to contact Cumbria police on 101.