NEW YORK -- A hugely popular Christian conservative, currently polling second in the race to be the Republican presidential candidate, said on Sunday he "absolutely would not agree" with a Muslim entering the White House.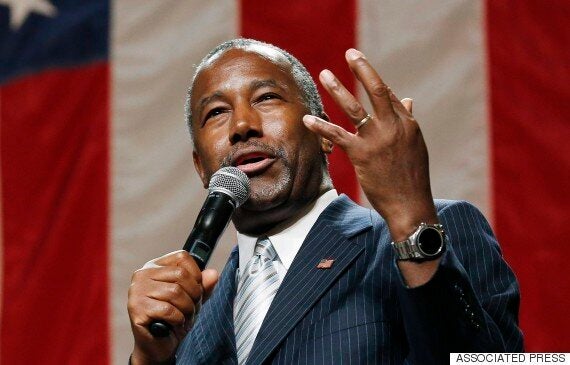 Republican presidential candidate Ben Carson delivers a speech to supporters Tuesday, Aug. 18, 2015, in Phoenix
When asked if the president's faith mattered, Carson said it would depend on what the faith was. "If it's inconsistent with the values and principles of America, then of course it should matter," he said. "If it fits within the realm of America and is consistent with the Constitution, I have no problem."
"I would not advocate that we put a Muslim in charge of this nation," he added. "I absolutely would not agree with that."
In reaction to Carson's comments, Ibrahim Hooper, spokesman for the Council on American-Islamic Relations, told the Washington Examiner: "I think his remarks should be repudiated by everyone on the political spectrum and that he should withdraw."
Popular in the Community