Carol Vorderman has explained what actually happened during *that* naked treadmill incident.
The former 'Countdown' maths whizz left fans in a frenzy last month, when she took to Twitter to reveal she'd fallen off a treadmill while running in the buff.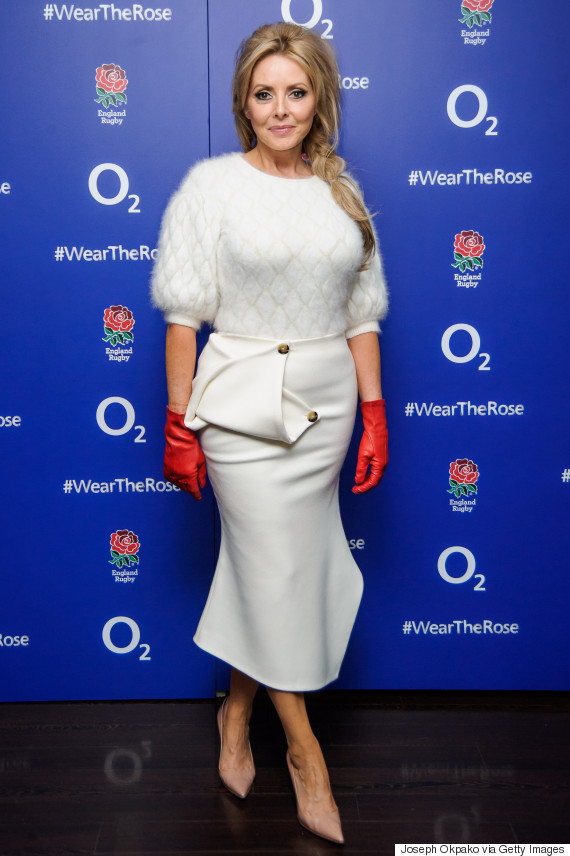 Carol Vorderman
She tweeted at the time: "I fell off a treadmill running naked (don't ask).Now covered in burns and doctor's dressings!"
And now Vorders has revealed more details about the embarrassing incident, telling The Sun: "Looking back now I think it's quite funny.
"I was boiling so I decided to step off the treadmill and take my clothes off," she explained.
"The problem was when I stepped back on I forgot the belt was running so I slipped and fell on to my back.
"I was holding on to the hand bar, but the whole time the belt was running against my skin. I had really bad grazes all over my arms, legs and back and had to go to the doctor."
The ex-'Loose Women' anchor is currently in talks to reunite with her former co-stars on a new programme to take on the ITV panel show.
Among the other stars in the mix are Denise Welch, Carol McGiffin, Lisa Maxwell and Jane McDonald.
Speaking about the project to HuffPost UK last month, Denise said: "We don't want it just to be a carbon copy of 'Loose Women', we want to come up with a new format that will suit all our strengths.
"We're all still very, very good friends… it's not something we considered until things started to be talked about, and we realised that there was definitely a public appetite for all of us to get together again."
LIKE US ON FACEBOOK | FOLLOW US ON TWITTER