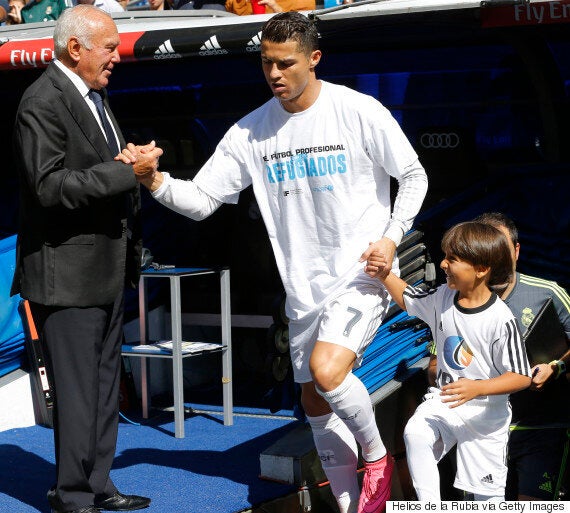 Real Madrid mascot Zied holds the hand of Cristiano Ronaldo as they walk out onto the pitch during the La Liga match between Real Madrid CF and Granada CF on September 19, 2015 in Madrid, Spain
Moreover, Zaid, accompanied by Cristiano Ronaldo, led the team out into the Madrid sunshine, his face beaming with delight. The crowd responded by welcoming the boy with rapturous applause.
After posing for photographs with Madrid's firmaments of superstars, the family watched the game, a 1-0 win for the home team.
Before the match, the Real Madrid players wore T-shirts highlighting the plight of the millions of refugees fleeing Syria, many looking for sanctuary in Europe.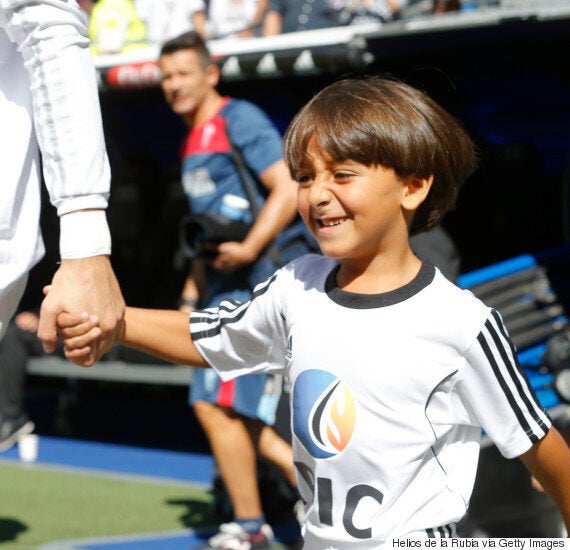 Zied, who was tripped by a Hungarian camerawoman earlier this month, was greeted with deafening applause as he ran out onto the pitch
Despite being caught on film tripping Osama and Zaid, both who suffered minor injuries through the fall, Laszlo attempted to apologise while claiming she thought she was being attacked. She was fired from the news site N1TV and could face criminal charges over the incident.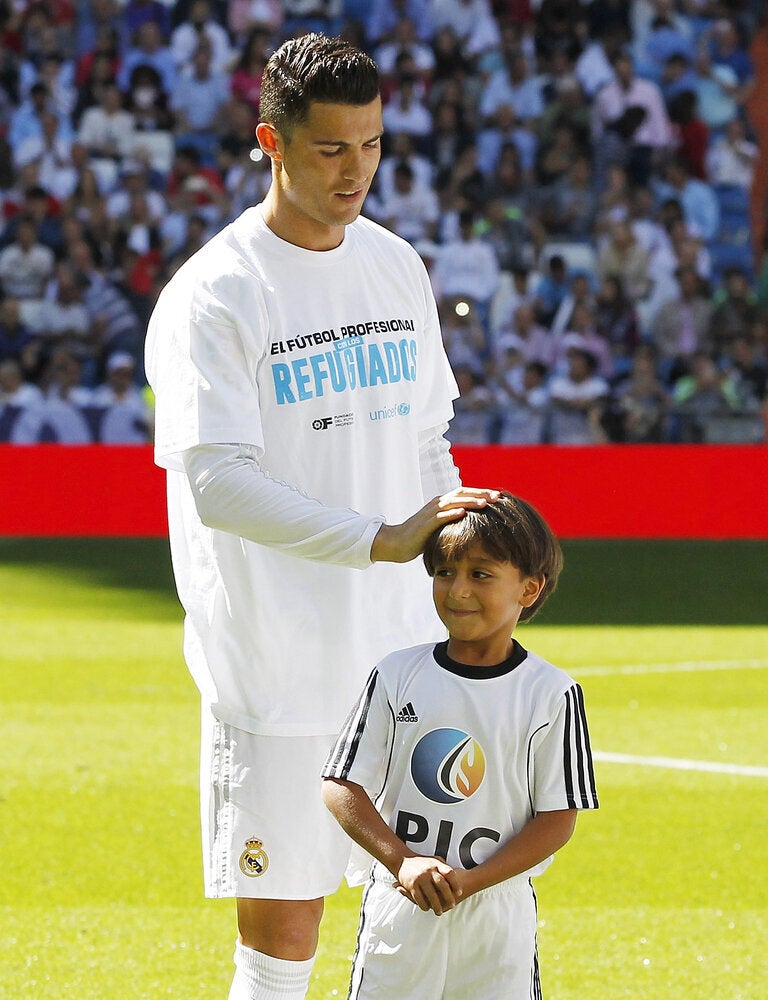 Syrian Boy Tripped By Hungarian Camerawoman At Real Madrid Game