Say goodbye to typing words, someone has actually made a real-life emoji keyboard.
To achieve this feat, programmer Tom Scott used 14 keyboards and somehow managed to connect them all to one laptop.
According to Scott his invention uses over 1,000 stickers accounting for every possible emoji, even the ones that are not on our phones.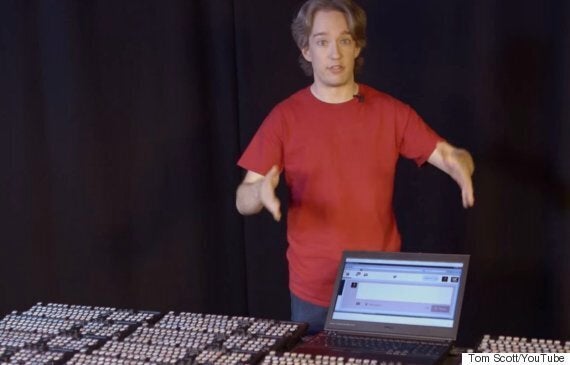 His point of reference was Unicode 8 - the industry standard for computer characters.
Each section of the keyboard follows a theme, including plants, animals and birds.
In a YouTube video, Scott says he used a special kind of software that allows all 14 keyboards to work in conjunction with each other.
In keeping with all the latest emoji updates, users can also change the race of certain characters using specific shortcuts.
"It's got literally every emoji, even the ones that don't work on any phones or computers yet," said Scott.
"Never mind all your fancy touch screens and pop up boxes on your smartphones, when you want every emoji at your fingertips literally: this is the keyboard for you."
Concluding his pitch for the keyboard he added: "...yeah I built an emoji keyboard, it's kind of ridiculous."
While it maybe ridiculous, if there is ever day when you don't feel like using words this keyboard will be your best friend.
Popular in the Community