Getting 900 women to agree on one dress they all like seems pretty farfetched - especially when you take into account that picking dresses for multiple bridesmaids is renowned for being one of the most difficult parts of wedding planning. (Have you seen Don't Tell The Bride?)
But sustainable fashion brand MM.LaFleur have just achieved the impossible.
Behold, the workwear dress made from eco-friendly fabric with a 900-person strong waiting list.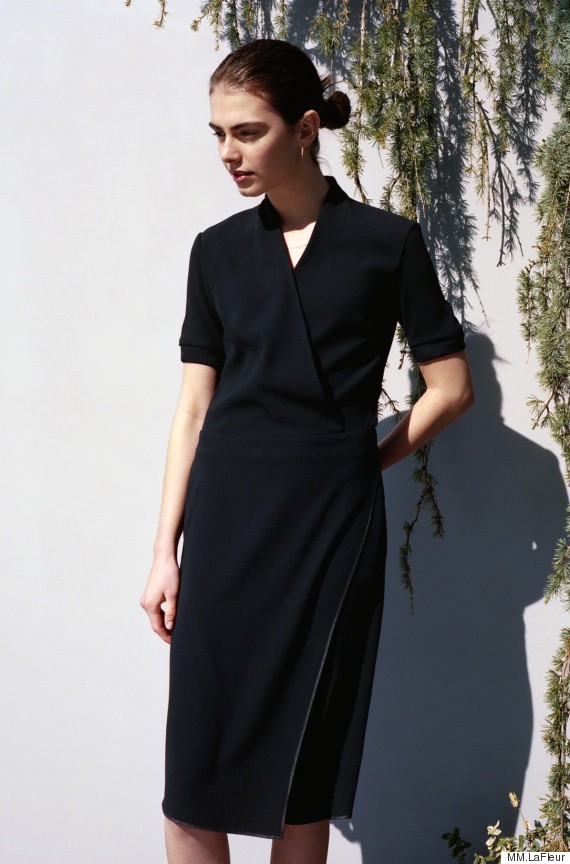 The Tory dress, $235 (£155) from mmlafleur.com
This is the second time the dress has been produced, having completely sold-out the first time around, and is now available again to pre-order.
Having left a career in finance to set up the label, brand founder Sarah LaFleur certainly knows what women want in the office.
The dress is made from breathable, wrinkle-resistant fabric and has a secured wrap design (to ensure there's no risk of work wardrobe malfunctions).
SEE ALSO:

17 H&M Outfits You'll Wear To The Office All Autumn

How Not to Lose Your Identity When Dressing for Work

Air Conditioning Wars: How To Dress For Your Freezing Office