The proportion of two-year-olds receiving the MMR vaccination has dropped for the first time in seven years, latest figures reveal.
A report by Health and Social Care Information Centre (HSCIC), which was published on Wednesday, shows that the number of children being vaccinated against measles, mumps and rubella has dropped.
In 2014-15, 92.3% of children were vaccinated, compared to 92.7% in 2013-14.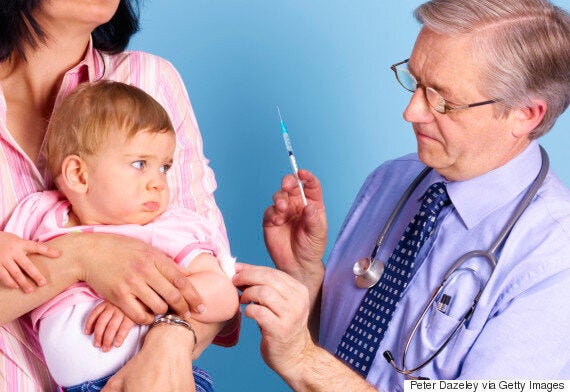 Latest figures show the sharpest drop in MMR vaccinations in two-year-olds in seven years
Last year's figure was the highest level of coverage ever reached, according to the HSCIC, although in some parts of the country less than 80% of children were immunised.
The WHO suggests a target of 95% in order to prevent the diseases spreading in a community.
Experts suggested that the drop might be due to anomalies in the data collection or the fact fewer children were being given the vaccine.
Dr David Elliman, immunisation expert for the Royal College of Paediatrics and Child Health, said: "It is disappointing that uptake of NHS immunisations have not continued to rise, however the falls are very small.
"This could be read as children not receiving the vaccination or, alternatively, it could be a lack of data collection linked to considerable pressures on staff working in the NHS," The Press Association reports.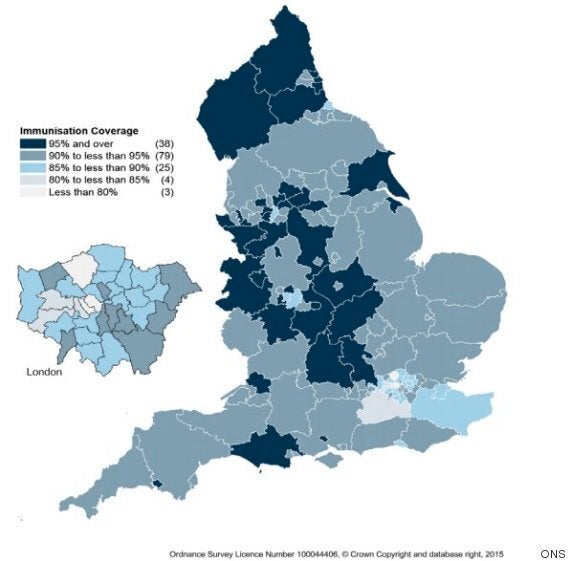 MMR coverage at 24 months 2014-2015 in England, ONS
The figures showed that councils in London had the lowest levels of MMR coverage, with rates of 95% or more reported in just 38 out of 149 local authorities in England.
The number of two-year-olds who received the MMR vaccination has fluctuated greatly between 1988 and 2015.
Figures began to dramatically fall in the late 1990s after research suggested there was a possible link between the MMR immunisation and autism, with a significant drop in the late 1990s.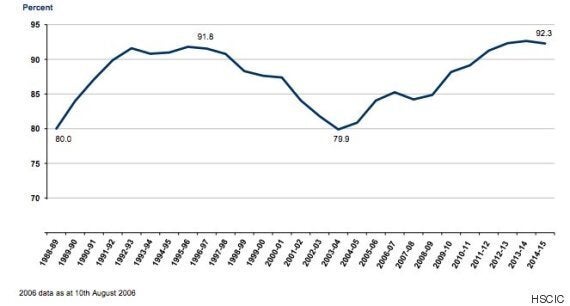 HSCIC graphic shows the sharp decline in MMR vaccinations
Between 1996 and 2004, vaccination rates fell from about 92% to 79.9%.
In 1998, Dr Andrew Wakefield produced a study in British medical journal, The Lancet, in which he linked the MMR vaccination to autism.
The fall in vaccinations led to the biggest measles outbreak in England for nearly 20 years, when nearly 2,000 cases were reported in 2012.