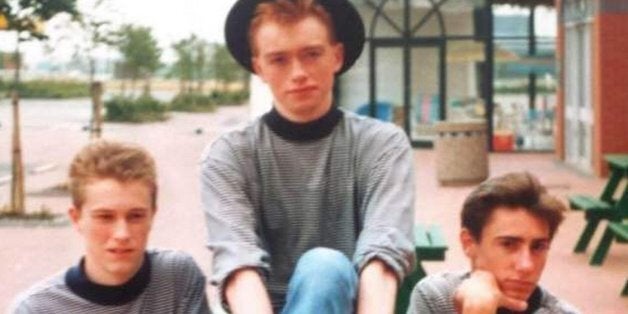 Lib Dem leader Tim Farron has joked the upside of photos emerging of his 1980s band are they are so low-resolution they do not show he was wearing eye-liner at the time.
In his keynote speech at Lib Dem party conference, the MP said the X-Factor is a "terrible programme" and that he has to "cleanse" himself by listening to BBC 6 Music afterwards.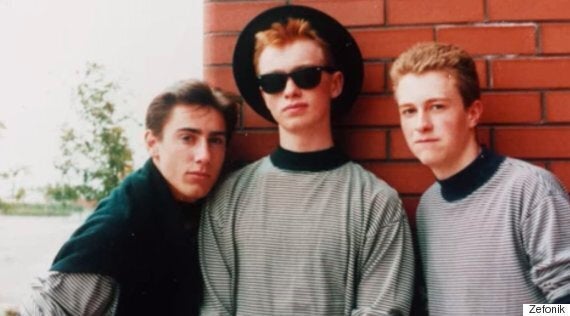 Tim Farron, centre, in the band variously known as Fred the Girl, and The Voyeurs
The Huffington Post was later sent a picture of Mr Farron in his 1980s pomp, and a collection of pictures were later posted on YouTube.
One of his former bandmates told this website he was keen for the group to re-form after publishing some of the bands early demos.
Mr Farron, who in his speech made reference to Joni Mitchell and writing "electro-pop classics" at university, told conference: "I'm assuming you may have seen the photos. The only good thing I can say is that because the photos are pre-digital they are so low resolution that you can't make out the eye-liner."
He went on: "But I've got a worse confession. On a Saturday night, I watch X-Factor with the kids. It's a terrible programme, but strangely compelling.
"It is a desperately guilty pleasure - I have to cleanse myself by listening to Radio 6 for two solid hours afterwards.
"Anyhow, my mates from the band are still my mates.
"Our keyboard player rang me up a couple of weeks ago – he said, 'Tim – we should re-form, enter X factor next year'.
"I said, one: we're 45, two: I'm a bit busy, 3: we're still rubbish.
"So you will be pleased to learn that my relationship with X factor will remain as being merely a viewer… just for the kids of course."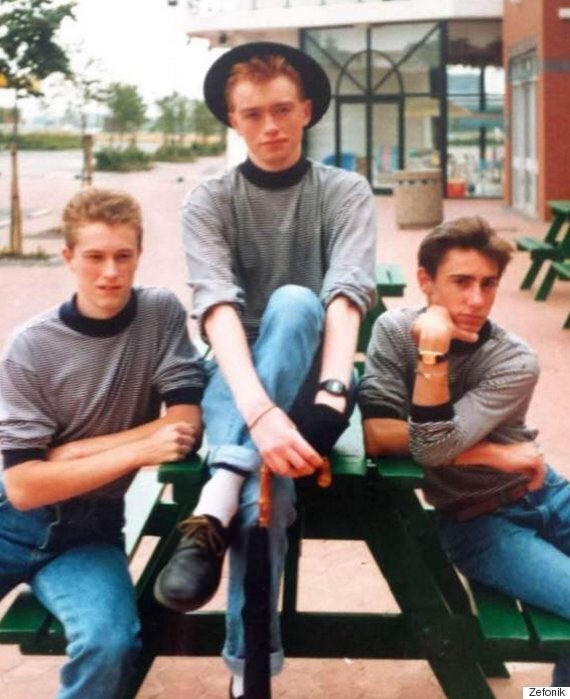 Talking about his former band, Mr Farron said this summer: "We were written off as a fourth rate New Order – which I'm very proud of."
The band, who went under various names including Fred The Girl, were together between 1987 and 1992, and played a re-union in 1995.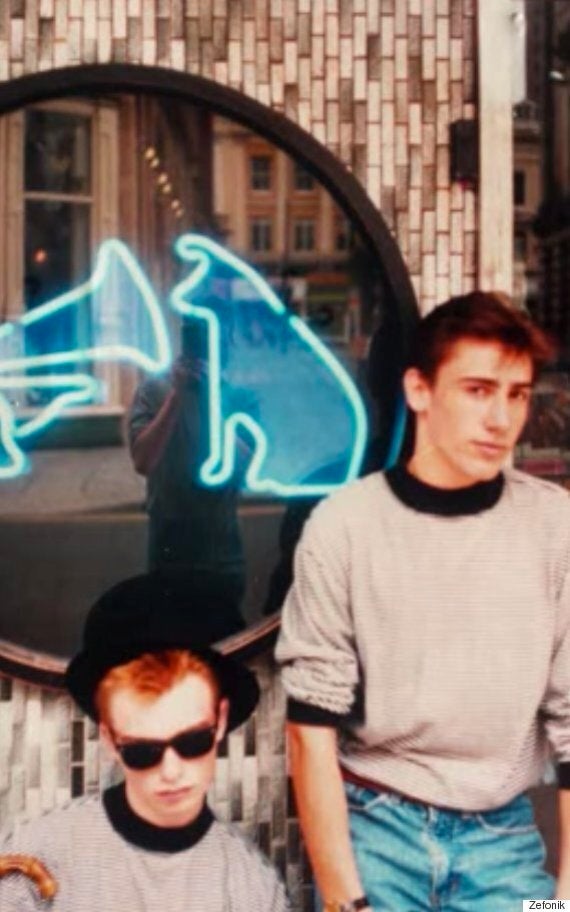 Mr Farron also held out the prospect of a re-union at the time. He told the Huffington Post: "I did spend one night when (wife) Rose fell asleep and thought, stuff this, I'm going to have a look .... we began work on new material, shall we say."
While a "massive" Prefab Sprout fan, Mr Farron said favourite bands of the moment includes Everything, Everything, Swim Deep and Wild Beasts. Radio 4's Today programme this week brought his teenage heartthrob Wendy Smith of Prefab Sprout on air with him.