Professional provocateur Katie Hopkins has announced she is jumping ship from The Sun and will join MailOnline.
SEE ALSO: MailOnline Applauds Katie Hopkins For 'Stopping Thick People Voting & Sterilising Mums On Benefits'
The columnist will begin her new contract on 1 November, MailOnline announced on Thursday.
Publisher and editor-in-chief Martin Clarke said: "At MailOnline we operate without fear or favour and this is something that Katie is known the world over for.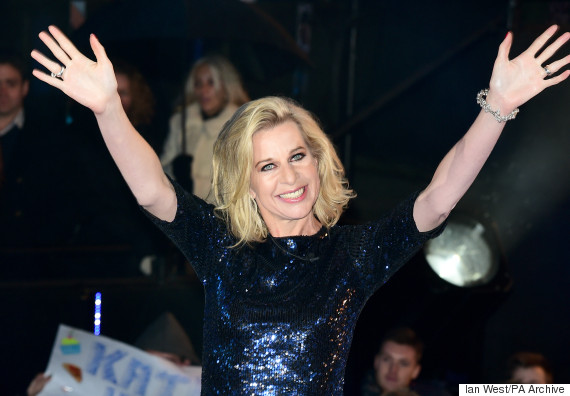 Katie Hopkins is leaving The Sun to join MailOnline
"Katie's column is a must read for people across Britain and around the globe. Even if you don't agree with what she says, she certainly knows how to engage and entertain an audience."
Hopkins added: "With 230 million unique global visitors per month, I've been tremendously impressed with MailOnline's digital footprint and I look forward to adding my voice to their ever-growing audience.
"It is truly a gift to be given this opportunity."
MailOnline boasts 13.7million average daily visitors. In comparison, The Sun, which operates behind a partial paywall reported just 1.3m average daily users in August.
Hopkins' departure will be seen as a blow to News UK chief executive Rebekah Brooks and Sun editor Tony Gallagher, the Guardian suggests.
A spokesman for The Sun told Huffington Post UK: "She leaves for the MailOnline with our best wishes."
The outspoken mother-of-three made a name for herself at the newspaper after penning a resolutely unsympathetic column entitled 'Rescue boats? I'd use gunships to stop migrants'.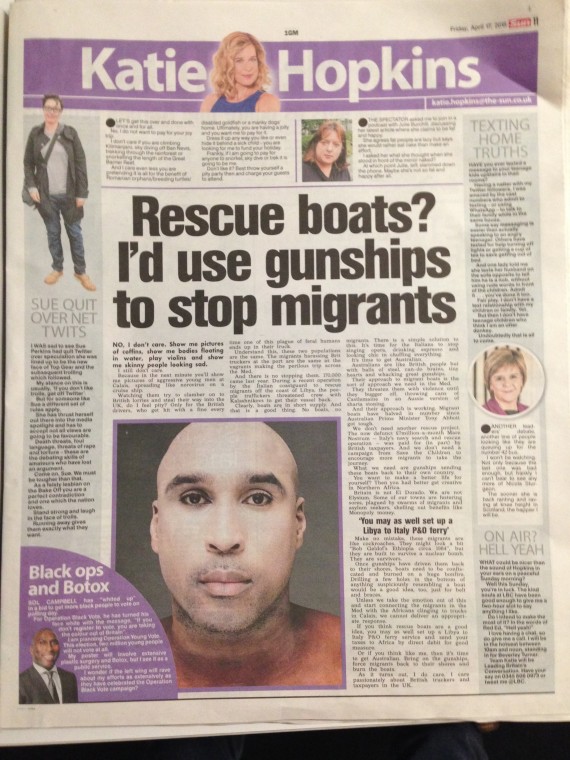 Katie Hopkins's column in The Sun
The Sun, which did not act on a petition numbering almost 315,000 signatures which called for Hopkins to be sacked and continued to promote the column in the wake of the outrage, then performed an apparent U-turn and launched a crisis campaign for refugees earlier this month, apparently spurred by the image of Aylan Kurdi's waterlogged body washing up on a Turkish beach.
However Hopkins, who was questioned by police over allegations of incitement of racial hatred believed to be related to the column and was even publicly slammed by the UN High Commissioner for Human Rights for using language comparable to the Nazi media, remained unnaturally silent on the matter, despite a growing backlash.
There was no mention of those "cockroaches", "vagrants" and "aggressive young men… spreading like norovirus" she wrote so passionately about in April. Nor has she repeated her protestations: "No, I don't care. Show me pictures of coffins, show me bodies floating in the water, play violins and show me skinny people looking sad."
In June Hopkins reflected upon the column, admitting she regretted some of the extreme language she used.
She told the Press Association: "There's some things about that column, there are some words which in hindsight you'd probably look to pull out of there.
"But I think overall my message isn't about the idea that we want to see migrants and people suffering, it's an idea that we need to find solutions to problems."