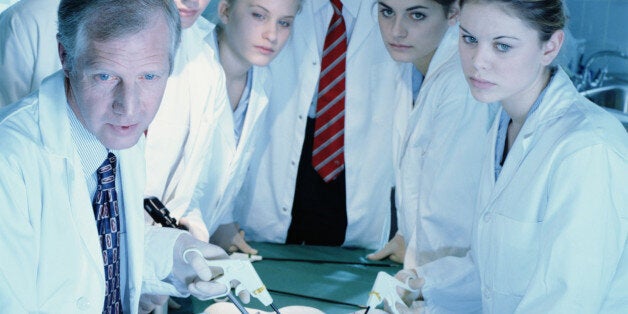 In an unprecedented move, a university in the UK has barred British students from its medicine degree course, saying only overseas students are allowed to apply.
The University of Central Lancashire is launching the five year course, which has a hefty price tag of £36,500 a year, this autumn. The institution cited government limits on places for UK students to study medicine as the reason for only being able to admit internationals.
Deborah Streatfield, founder of social mobility charity MyBigCareer said the decision was detrimental to disadvantaged students.
"This does absolutely nothing to help young students from disadvantaged backgrounds who struggle to access medical courses and then face five years of fees and tuition loans. These students would love to work and give back to the NHS if given a chance."
The course will work in partnership with local NHS hospitals to train the overseas students. According to UCAS and Universities UK, no other undergraduate course in the UK admits only overseas students.
Cathy Jackson, head of the university medical school, said: "We are very much not an elitist organisation and we are working with our partner trusts to improve the health economy in many ways in all the regions in which we are working.
"These international students self-fund their course in the same way as international students do at every other medical school in the UK. Unlike the other schools however, we don't yet have any home students."