A BBC journalist has been heckled by men while filming a report on sexual harassment in Nottingham.
BBC Radio Nottingham uploaded footage of the incident to its Facebook page after reporter Sarah Teale filmed a piece to camera in the city centre.
Whilst sat on a wall outside the Nottingham Conference Centre, Teale said: "An online study found a shocking ninty-five-percent of people said they had been harassed, either jeered at or had obscenities shouted at them in the street.
"And a large proportion said they had been groped or grabbed inappropriately in public."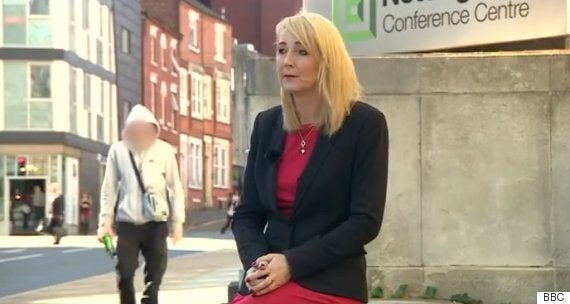 Teale glanced at the men and shouted "Yeah! Like that!"
At which point two gentlemen walking past shouted obscene remarks towards the journalist.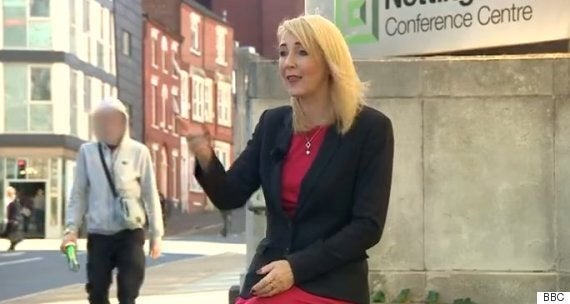 Teale gestured towards the men
Continuing, Teale said simply: "Yeah! Like that..."
As she shrugged towards the camera.