Doctors have now warned of the hidden dangers of consuming too much of the herbal tea, which they believe was to blame for the teenager contracting acute hepatitis.
The 16-year-old, who is unnamed, drank three cups of green tea every day for three months. She had purchased the tea from a Chinese website in a bid to lose weight.
After experiencing dizziness, sickness and joint pains, she visited her GP who diagnosed her with a urinary tract infection. The teenager was prescribed antibiotics, however, two days later she was back in hospital because her condition had worsened.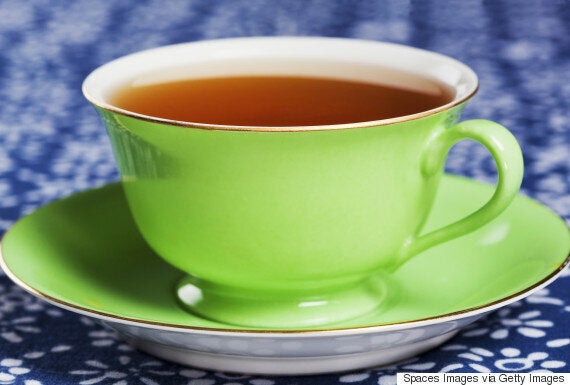 According to the journal BMJ Case Reports, the girl was suffering from jaundice which made the whites of her eyes and skin turn yellow.
After being referred to the acute medical team, she was diagnosed with acute hepatitis.
Hepatitis is a term which describes the inflammation of the liver. Usually it occurs because of a viral infection or because the liver is exposed to harmful substances such as alcohol.
Symptoms include muscle and joint pain, fever, nauseousness, headache and jaundice.
Acute hepatitis can be self-healing, however it also has the potential to progress to chronic hepatitis.
According to NHS Choices, some types of hepatitis will pass without causing permanent damage to the liver. But in serious cases it can cause scarring of the liver or lead to liver failure or liver cancer, which can both be fatal.
Writing in the journal, doctors say the teen had not taken any prescribed or over-the-counter medications, and there was no recent travel history.
She had, however, regularly consumed Chinese green tea ordered from the internet, which contained Camellia sinensis.
Doctors say that after the woman stopped drinking the herbal tea, she rapidly recovered.
They are now trying to raise awareness of the hidden dangers of green tea - particularly tea containing Camellia sinensis - as this has been linked to hepatitis in the past.
"I had only lost a couple of pounds but then started having horrible pains in my joints, and felt very dizzy and sick."
She said she felt "very scared" when admitted to hospital and "didn't fully understand what was going on".
"Now I look back it was definitely due to the tea, I never took anything else and it all started happening after drinking it," she added.
"I will never buy any online tea again or any weight loss pills. People should be more aware of what they are buying and the side effects. Most of the ingredients of the tea I bought were written in Chinese."
It is alleged that it can boost weight loss, reduce cholesterol, combat cardiovascular disease, and prevent cancer and Alzheimer's disease.
"In the Far East, green tea has been used as a treatment for a variety of conditions ranging from arthritis to weight loss, as well as a preventative measure for diseases such as cancer, although the evidence for the majority of these conditions is weak or lacking," she says.
"However, as a social drink, it appears to be safe in moderate amounts, so lovers of green tea can continue to enjoy it."