Changing a light bulb is usually quite easy.
Unless of course you're trying to change one in an iMAX theatre. In that situation it appears to require a comically large pole, naturally.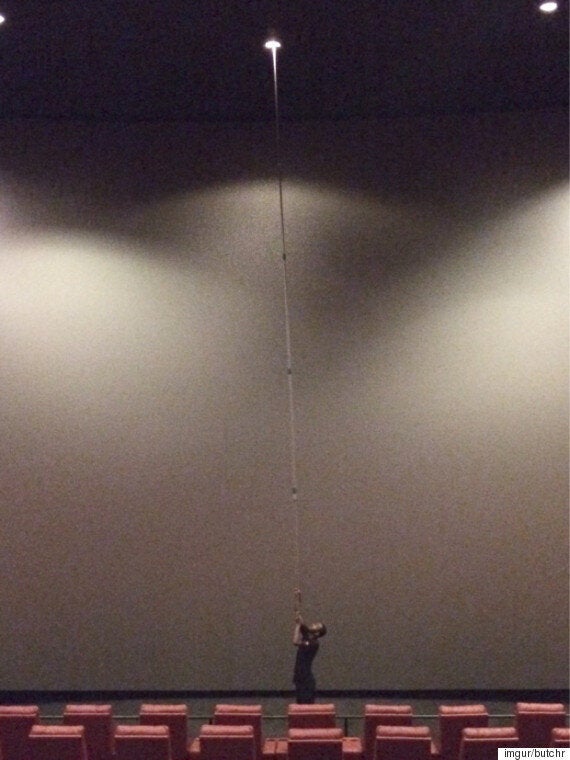 An onlooker captured the moment a man tried to take on the task, straining his neck upwards to move the pole in the right direction.
We're not quite sure if he managed to switch the bulb over, but we applaud the attempt.
Here are a few more examples of our run-ins with rather large poles.
Popular in the Community