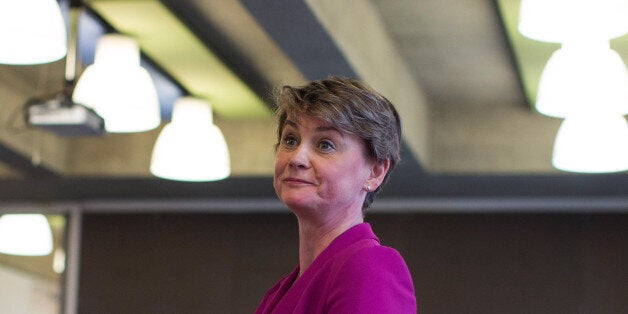 Yvette Cooper will today say she is leading a crackdown on online "misogynistic abuse" that risks oppressing women and is a throwback to the "Victorian age" where speaking up was prohibited.
The former Cabinet minister will say tackling bullying is the first campaign of her new Commission on Women and Technology, condemning the "unacceptable" trolling women suffered during the Labour leadership, general election and Scottish referendum campaigns.
At the women's conference at Labour conference in Brighton, Ms Cooper, who stepped down as Shadow Home Secretary under Jeremy Corbyn but remains a heavyweight in the party, will make plain abuse suffered by herself and other female candidates sometimes stemmed from Labour members and supporters.
And she will say women will be put off joining Labour if the intolerance of "abuse, bullying and sexism" in party meetings is not also extended online.
She will also highlight the high-profile cases of "vitriol" thrown at Caroline Criado Perez, who campaigned for Jane Austen to be put on to £10 notes, and lawyer Charlotte Proudman, who received a backlash after the LinkedIn sexism storm.
These are just two of the tweets directed at the two women in leadership campaign.
Deputy leadership candidate Stella Creasy went as far as
.
Ms Cooper will call for compulsory sex and relationship education, a role models programme, proper data collection of abuse and a new rules within the Labour Party.
She will say: "The scale of misogynistic abuse online is truly shocking. This is not just a case of trading insults, women like Caroline Criado-Perez, Mary Beard, Charlotte Proudman, Brianna Wu and Zoe Quinn, are being threatened - told they will be raped or killed for speaking out.
"This is completely unacceptable and it's time women from across politics, media and business came together to challenge, and confront this behaviour.
"Sexist abuse is also increasingly masquerading as political activism. There was evidence of this in the Scottish Referendum, the General Election campaign and even in the Labour leadership contest too.
"In the end this isn't about experienced politicians like me, Liz, Stella, Angela, Caroline or Harriet - we're never going to be silenced by the high tech equivalent of angry letters written in green ink that politicians have received for centuries.
"But the scale of abuse directed at those who retweeted us or supported us will put women off joining the Labour Party in the first place and getting involved. We mustn't let that happen.
"Unless misogyny on the internet is challenged, more women's voices will be silenced, and more women will be oppressed or feel prevented from speaking out just as if we'd gone back to the Victorian age. We cannot let that happen.
"That's why the first piece of work from the new Commission on Women and Technology I am setting up will be a major new campaign for women's voices - in politics, in the media and in business. We must not stand on the sidelines as women's voices are drowned out by vitriol and hate."