Two men have been charged after a spate of sexual assaults in Cardiff in just five days.
A man has been charged with attempted rape over one of three separate sexual assaults, while another has been charged with rape. The assaults appear to be separate.
Khalid Alahmadi, 23, from the city centre area, is accused of attacking a 19-year-old woman in Gorsedd Gardens close to Cardiff University's main building and the city's National Museum at 4.30am on Thursday, September 24.
He will appear at Cardiff Magistrates Court later on Monday.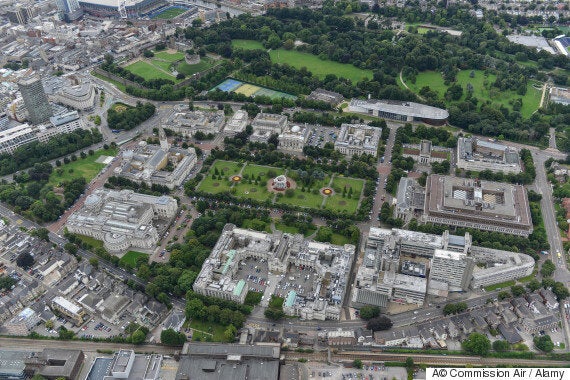 The area around Alexandra Gardens, Cardiff, has been the focus of police efforts after a spate of sex attacks
On Saturday, Remus Hamza, 40, from the Riverside area of Cardiff, appeared before magistrates accused of raping a 20-year-old woman in the early hours of Sunday, September 20.
He was remanded into custody to appear at Cardiff Crown Court on October 12, PA reported.
South Wales Police is continuing to investigate another attack within a mile of the others in the Welsh capital.
A 20-year-old woman was attacked at a house in the Cathays area of the city during the early hours of Tuesday.
In a joint statement posted to the South Wales Police student Facebook page, the force, Cardiff University, South Wales University, Cardiff Metropolitan University, the Royal Welsh College of Music and Drama and Cardiff council said: "The events of recent days in Cardiff have focussed attention upon the safety of young women in our city.
"Working together, a number of additional safety measures have been put in place.
"Two additional Student Safety Buses staffed by police officers and police student volunteers have been provided, with three buses now running into the night to provide students with safe, dedicated transport back to their accommodation.
"The Student Unions have also been working with Cardiff's taxi firms to ensure drivers will take their passengers safely back home at the end of their evening out and you are encouraged to make use of this service.
Police tweeted updates from the case late on Sunday.
Students and local people were advised to increase their vigilance after the attempted assaults and a local safe taxi scheme has been promoted on social media.