Charlotte Johnson Wahl, the artist and mother of Boris Johnson, says she's never voted Conservative and is worried about what her son will do next in his career.
Johnson Wahl, who is 73 and has produced over 2,000 paintings, said she also found it strange that she has raised "four Tory children", in an interview with Radio Times.
"I find it extraordinary that I should have married a Tory and have four Tory children," she said.
"I've never voted Tory in my life. My parents were very socialist – rich socialists with three cars and two houses, but they were socialists in the days when that happened."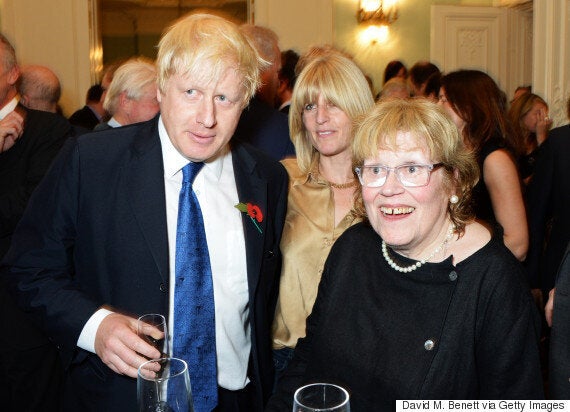 Johnson Wahl, her son Boris and daughter Rachel
Johnson Wahl is amused that her three sons, Boris, the Mayor of London; Leo. who works in sustainability; and Jo, who is now a government minister, all married left-wing women. "Women like their mother, I suppose," she remarked.
She claimed her son would make a good Prime Minister, despite her personally thinking it is a "ghastly job".
"I worry about what the hell he's going to do next. He is interested in the leadership of the Conservative Party, but he could equally well retire and become a painter.
"He's a very good painter. If he reaches the top, I'd feel very proud, but very anxious. It's a ghastly job being Prime Minister."
Johnson Wahl began painting at the age of five, but is a "remarkable painter unknown to most people" according to Radio Times, because "she was so hard up that much of her output has been sold privately."
When Boris became London Mayor, he commissioned his mother to paint the view from his office in City Hall, overlooking the Thames for a painting which hangs in his office today.
Johnson Wahl contests the suggestion from some of the media that Boris is disorganised and foolish: "He's not really. He keeps his eye on the ball. He's not as daft as he behaves – and he does behave in quite a daft way. He's late for things and so on, but has a very good sense of what's important.
"I think he would be a good prime minister. He's a very kind man, very fair."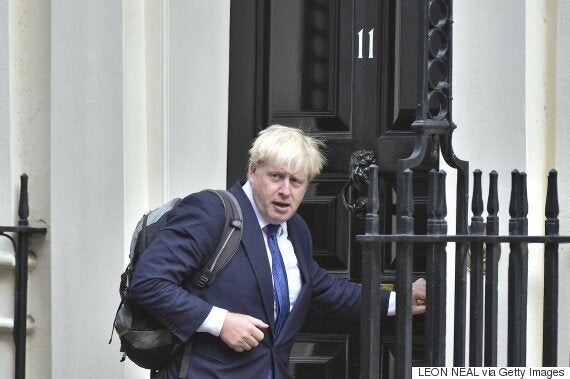 Boris Johnson's mother says he is "not really" shambolic
She added that she is "partly thrilled" with the rise of Jeremy Corbyn because "it's back to the politics that I remember when I was young. I recognise what he's on about. But I think he ought to do away with his beard – makes him look a bit like an old wizard."
Commenting on the possibility that her son could one day compete with Corbyn if he becomes leader of the Conservatives, she said: "I think they'd understand each other quite well. They're both quite independent. There would be a lot of areas in which they didn't agree."
Johnson Wahl, who has Parkinson's, had an operation three years ago which slowed the effects of the illness and allowed her to keep painting. At the exhibition, Boris described his mother as "strong, compassionate and incredibly funny".
She went to Oxford university at the age of 18 in 1960, where she met Boris's father, Stanley Johnson. They were married within four months, and Wahl was was forced to leave Oxford as women's colleges didn't accept married undergraduates at that time.
But, in an unusual move, she was allowed back to sit her final exams with, as she put it, "baby Boris in the pram outside and Rachel already in my tummy".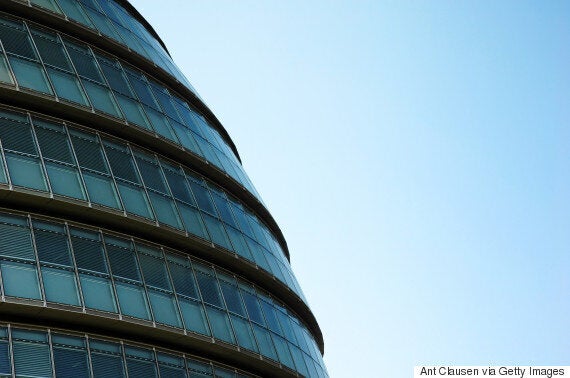 Boris's mother painted the view from his office in City Hall
Her paintings reveal the happier side of her life and also darker moments, such as dealing with severe phobias and obsessive compulsive disorder, for which she was admitted to the Maudsley psychiatric hospital in South London in 1974.
"I used to have to turn round twice before going into a room; I'd have to straighten up cushions 12 times; I became frightened of food and mess, and I'd wash my hands over and over again until they bled.
"Suddenly I had this terror of food on my clothes. Life got impossible. With four children you can imagine the amount of mess and food around. And anything like a bit of omelette on my sleeve would completely panic me," she told Radio Times.
"I became very anxious about the children – that they must have a bath and have clean clothes and they mustn't put food on the walls and on the stairs. And I became like a terrible witch who thought of nothing but cleanliness.
"Stanley wasn't very sympathetic about my anxiety and it was awful for the children. I felt so guilty towards them because I couldn't care for them as I was so terrified. I really couldn't cope and I had to go into hospital."
Her marriage to Stanley broke down and she later married American professor Nicholas Wahl, who died in 1996.