A woman has reportedly suffered serious injuries after falling from a fourth-floor escalator in front of horrified shoppers at Debenhams in central London.
The woman, who has been taken to hospital, fell at the store's flagship branch in Oxford Street on Sunday afternoon.
Police are said to be treating the incident as non-suspicious.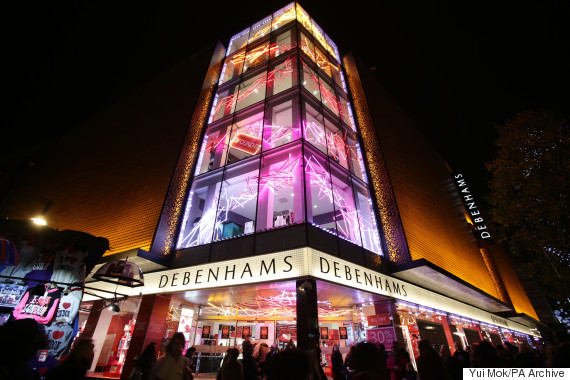 A woman is in hospital after falling four-floors from an escalator at Debenhams in Oxford Street, London
Customers have spoken of their shock at witnessing the woman's fall. One 19-year-old shopper, who asked not to be named, told the Evening Standard: "We were on the ground floor as it happened, and she landed on the basement floor.
"There was a very loud bang and lots of screams. It was really awful – no one really knew what to do.
"It was very, very busy and there were a few kids. I witnessed a lot of people walking from the escalator where they saw the incident running outside crying and covering their eyes. Everyone was just in shock."
Women fell from 4th floor esculator in Debenhams

Just seen her stretched out as we walked in

Still alive ......

— james bolton PT (@MrBoltonPTpage) September 27, 2015
Just seen a person fall from the escalators! They went right through the middle. Hope they're alive! #debenhams #oxford street

— Erin Reki (@ToniMarieChilds) September 27, 2015
Lost respect for @Debenhams OxStr Today when a girl fell from the 4th floor escalator. Didn't even turn off the music Business as usual. Wtf

— BeautiesBliss (@BeautiesBliss) September 27, 2015
@Debenhams an unfortunate accident happened at your flagship store today, unsure why your store hasn't closed out of respect.

— Queen Tea (@queenteauk) September 27, 2015
A police spokesman said officers were called to the store at 3.25pm.
He said an ambulance and air ambulance also attended the scene and the woman was taken to hospital in a serious condition.
Debenhams have not publicly commented on the incident.
SEE ALSO