This is the moment that Labour leader Jeremy Corbyn jumped to the rescue as Councillor Candy Atherton got stuck on the conference stage.
Shadow Chancellor John McDonnell also joined in to help, much to the amused crowds delight, at the party's annual get together in Brighton.
During the impromptu stage appearance, the Labour leader quipped: "The party serves" as he unhooked her chair.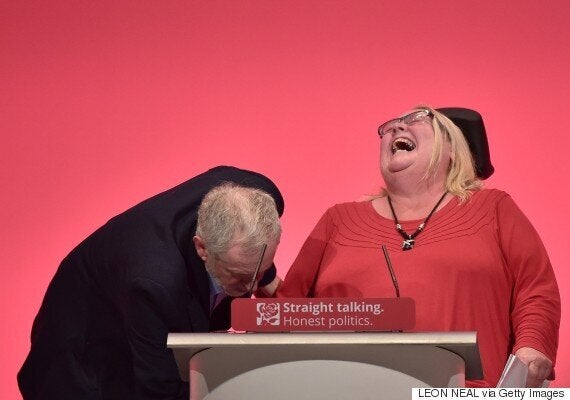 Jeremy Corbyn bends down to help Atherton get from the stage
Atherton had got stuck on the podium after making a speech and can be seen with a panicked expression mouthing "I'm stuck" to the side of the stage, while trying to hold back laughter at the situation.
Moments later double act Corbyn and McDonnell run to the rescue and after a few seconds of fumbling, manage to free the ex-MP.
Atherton's wheels had got caught on a small speaker, and needed a pair of safe hands to help to dislodge her.
The conference chairman said: "That's what you call a hands-on leader."
Arguably the incident solidifies Corbyn's persona as a man of the people, with "straight talking, honest politics."
People have flocked to Twitter to react to the leaders decision to intervene, many leaving positive messages:
Although some were more cynical:
Popular in the Community