With thousands of Lana Del Rey hair and makeup tutorials populating the Internet, how do you know which one to choose? (And obviously we're going to be choosing one after having her new album on repeat all week).
We're here to save you from hours of Googling, as we've just found the most spot-on one to date, from makeup artist, beauty vlogger, and woman behind that amazing 'Power of Makeup' viral video - NikkieTutorials.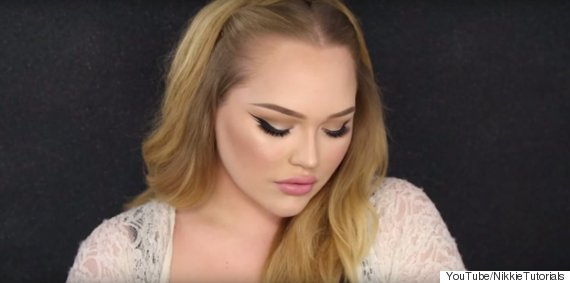 Nikkie's latest video, which you can watch in full above, sees her transform into a 60s-style beauty icon, in a shoot that the queen of misery pop herself would be proud of.
The look is inspired by Lana's recent Nylon magazine cover and uses products by MAC, Pixi, NYX and Anastasia Beverly Hills (you can see the full list here), including a total of four eyebrow products - which seems pretty ridiculous but hey, we can't argue with the results.
SEE ALSO:

How Long Does Makeup Really Last? The Answer May Shock You

This Double Vision Makeup Tutorial Will Trip You Out