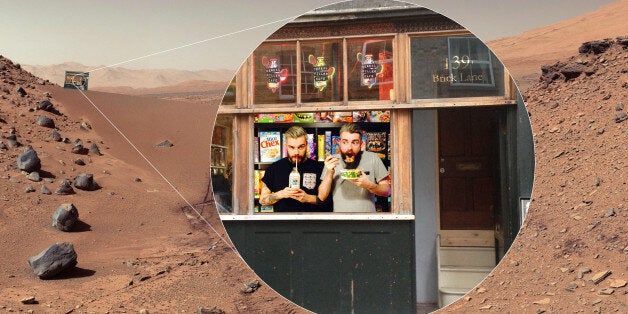 Nasa scientists have announced a massive new discovery: the existence of pretentious hipster cafés on the surface of Mars.
The space agency announced the landmark discovery in a press conference on Monday.
"It's a huge step forward but we still have no indication of intelligent life on the Red Planet," Nasa's Larry Surname told HuffPost UK Comedy. "We hope one day soon we will eventually find something of worth on Mars."
Related