A major graduate recruiter is wiping people's school and university details from job applications to try to make its recruitment process more equal.
Deloitte, the professional services firm, will now hold "school and university-blind interviews" to avoid judging people based on where they studied.
When it interviews 1,500 graduates and school leavers next year, interviewers will not be told where a candidate has studied until after they have been given a job offer.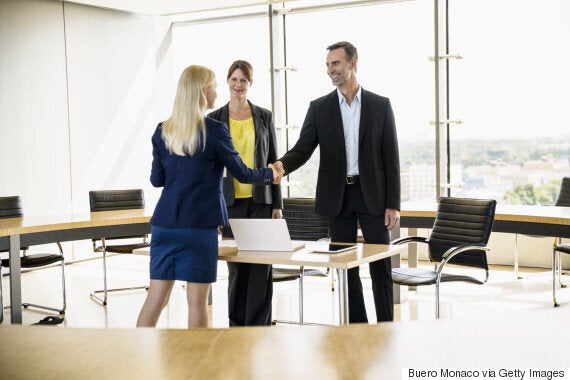 Deloitte will be 'school and university blind'
A process called 'contextualisation' will also guide recruiters before interviews, allowing them to see information on someone's financial background and personal circumstances as well as academic scores, to judge the context the their academic achievements have been made in.
The new process aims to address "unconscious bias" and bring in people from less well-off backgrounds.
Ernst and Young previously required leavers to have the equivalent of three B grades at A-level, and graduates to have an 2:1 degree, but has now scrapped this.
Deloitte says it want a "more diverse pool of talent" and to help improve life those from poorer backgrounds by encouraging social mobility.
David Sproul, senior partner and chief executive of Deloitte UK, said: "Contextualisation allows us to recognise these important qualifications for young people, whilst also ensuring that for example, 3Bs at A Level in a school where the average student achieves 3Ds, is identified as exceptional performance."
He added that the new system more fairly reflected "the hard work that young people and teachers put in to achieve good exam results."
Sproul said: "We are working hard to ensure that our talent pool is diverse and reflects the make-up of today's society. We want to show that everyone can thrive, develop and succeed in our firm based on their talent, regardless of ethnicity, gender, sexual orientation, or any other dimension that can be used to differentiate people from one another.
"This includes an individual's social or economic background, which we know continues to be used to hold some people back."
The 'contextualisation' process is run through a partnership with diversity recruitment company Rare, which Deloitte is now the largest UK company to work with.
Related