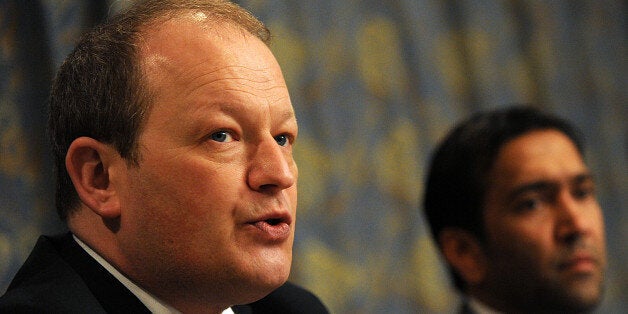 Jeremy Corbyn is promoting a "mantra of misery" that will lose him the next election, a Labour MP has warned.
Simon Danczuk told a fringe meeting at the party's conference in Brighton on Tuesday evening that Corbyn's keynote leader's speech had been "self indulgent".
Danczuk, the MP for Rochdale, said Labour's new leader had painted "Dickensian picture" of Britain in his speech that would turn voters off.
"It's an election loser. It's a bad picture to paint. The public don't appreciate it. They don't want that. They are aspirational. They want to feel good about life," he said.
"In terms of the speech, I thought it was very self indulgent. He wasn't speaking to the country, he was speaking to the hall. He was speaking to people in the Labour Party, he was speaking to the new members. But he wasn't speaking to the country and you can't win elections unless you speak to the country."
He added: "You've go to talk about welfare reform, you've got to talk about immigration, you've got to be, as a political party, and leader of a political party, patriotic, you've got talk about Englishness."
Danczuk was a harsh critic of Ed Miliband. Earlier this month he described the former Labour leader as "one of the worst Labour party leaders in history".
However he told the conference meeting he was even less of a fan of Corbyn. "I'm tempted to start after Corbyn's speech by saying, 'come back Ed Miliband, all is forgiven'," he joked.
Danczuk said Labour needed to "celebrate" its successes in government and how it had helped working people. He told Labour members that focusing on food banks and poverty was a mistake. "You don't win elections on a mantra of misery," he said.
He was speaking alongside other Labour MPs who were critical of Corbyn. Bassetlaw MP John Mann said the party should not "glory too much" in the number of middle class people who had joined over the last few months, given the hundreds of thousands of trade union members who had chosen to "sit on their hands" and not take part in the leadership contest.
Mann said Labour would be "out of office for a long generation" if it did not work out how to win back the white working class.
But Clive Lewis, the Labour MP for Norwich South, told The Huffington Post that Corbyn's speech had had a "disproportionate" focus on internal Labour politics for a reason.
The "bruising leadership contest" the party has just gone through, Lewis said, meant Corbyn had to try and heal internal wounds.
"What we have to do is convince ourselves that first of all we have the right leader, the right politics, and we can move forward. There are some people in the party, who believe he isn't. There are more that believe he is," he said.
Popular in the Community