A 22-year-old transgender woman says she can become her "true self" after winning gender-confirmation surgery in the UK's controversial first Miss Transgender UK pageant.
Latto, who was assigned a male gender at birth, answered questions on stage about how she came out to her friends and family and the charity work she had done to support LGBT people, as well as taking part in a catwalk in 'evening' and 'casual' wear.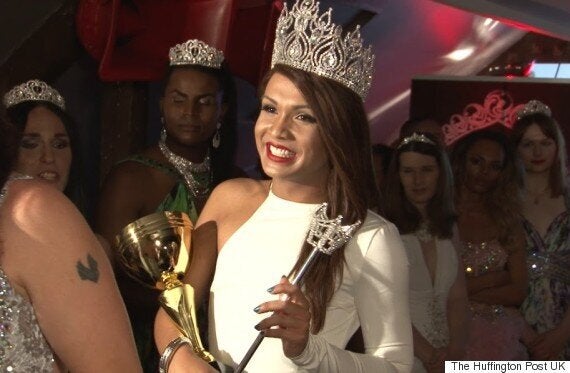 Jai Latto won the pageant and a trip to India for surgery
Latto, who works as a maintenance worker at a caravan park, also mimed a rendition of 'And I Am Telling You, I'm Not Going' from the musical Dreamgirls at the competition in a north London nightclub.
The pageant final followed 19 heat events around the UK. It has come under fire from critics who say that offering a trip to India for surgery as a prize makes what is a vital health procedure for trans people look like a cosmetic luxury, as well as for dedicating the prize to transgender teenage Leelah Alcorn who took her own life last year.
Jess Bradley from Action For Trans Health wrote: "We believe that access to hormones, surgeries and other transition related treatments are basic, necessary, and life-saving. They are not prizes akin to a cruise or an open-top car. Making them prizes just makes our basic healthcare needs seem like luxuries: cosmetic and elective."
"I can't help but imagine how devastating and dysphoria-inducing it must be to get your hopes up of winning the 'prize' to have them dashed because a bunch of strangers judged you to not be attractive enough."
But Latto told The Huffington Post UK that she would "feel complete" after the surgery, which is worth £10,000 and which she will fly to India to have privately, after approaching the NHS in November.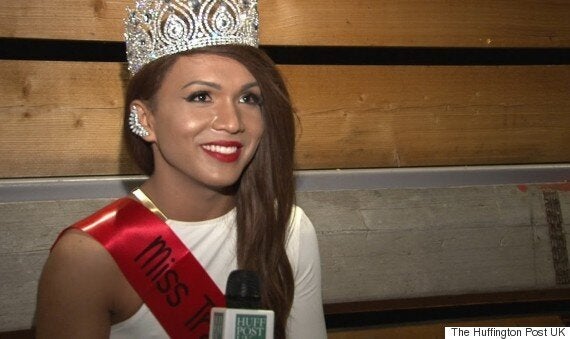 "I'll just feel complete, I'll be me for once," she said after her win. "I won't look in the mirror and be ashamed of myself. I'll be able to look in the mirror and go 'This is me, it matches who I am inside'."
It takes an average of around five years for transgender people to undergo surgery from first seeing their GP, and nearly half (48%) of young trans people have attempted suicide, according to research from the charity Pace. Opponents of the pageant - many from inside the transgender community - say offering surgery in a competition focused on beauty commercialises what should be seen as purely medical.
Latto told HuffPost UK receiving the surgery so quickly was "saving me from all that heartache" of waiting for the surgery she needed.
Speaking to HuffPost UK after her win, Latto said: "My head is trying to get around the idea that I've just won. Honestly, this is like a dream come true.
She said her victory would help her support the transgender education charities she works with: "All the hard work I've done - finally it's paid off, and I feel like like I'm ready to take on the responsibility to make a difference in the UK, and I think with this title I'm able to push all the charities that I work for now, and actually give them a platform to make a difference within schools like within Scotland, and within the UK, and then hopefully the world. I'm ready for that."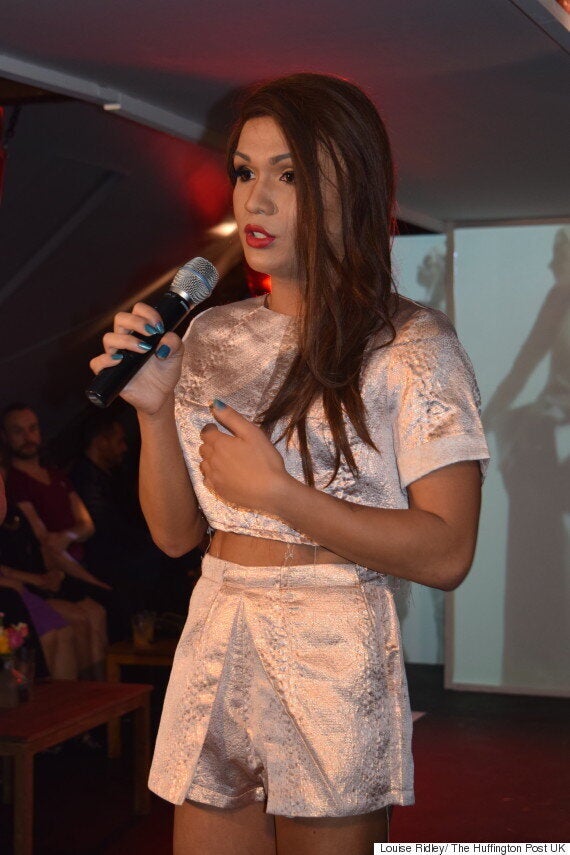 Latto said the win was 'a dream come true'
Latto went to her GP in November 2014 to ask about transitioning, and spoke of the difficulty of waiting five months to get a letter which then told her she had to wait ten months for a referral appointment to begin taking hormones.
"Basically, it all just went quiet for me. I didn't know where I was, I had no information, I didn't know where I was going, emails seemed to be getting passed to different people. I was totally clueless and disheartened because I was like 'Is someone really going to help me? Or am I just sitting here waiting."
"The idea to just want to start hormones was just heartbreaking because I have really bad five-o-clock shadow and the longer I had to wait, the more I looked at myself and judged myself and just started to criticise myself more and more, and I think the longer the wait, the more I would have lost my confidence.
"Getting this prize, I'm not losing who I am inside. It's making me a better person. Then I'll be my true self, at the end of it. To have it done so quickly is, honestly… I'm so happy."
Rachael Bailey, the pageant's founder who has funded the event herself, told HuffPost UK: "We've had a lot of stigma attached, especially with the prizes as well, with the surgeries and things, that's caused a big stink. But tell that to my girls who are waiting five years on the NHS."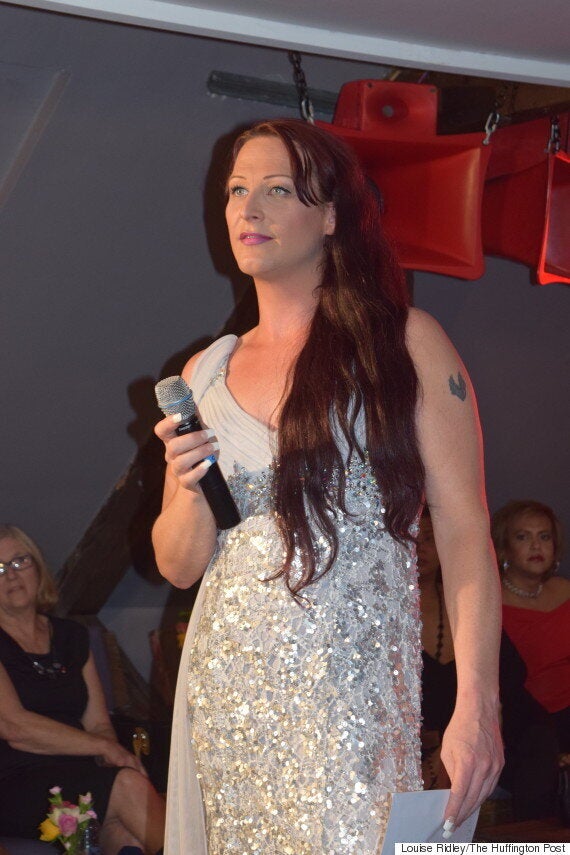 Rachael Bailey presenting the final of the pageant, which she founded
"The whole thing about being transgender is we all suffer from the same dysphoria, different levels of dysphoria, some of us want the operations, some of us don't. The ones that do, that prize is there available for them.
"There's five prizes for facial surgeries, if they want them. If they don't want them, they don't have to take them. These girls didn't enter this in the beginning because there was a surgery prize, the surgical prize has only just been announced a few weeks ago. A lot of these girls suffer from dysphoria and they wanted that £5,000 to have surgery."
She stressed that she didn't believe the event should be called a 'beauty' pageant, saying than 50% of the women's score was judged on answering questions on stage about their experience as a transgender woman and how they could send a positive message to the public. According to the event's website, 50% of the score is also based on "appearance and performance".
[Story continues below slideshow]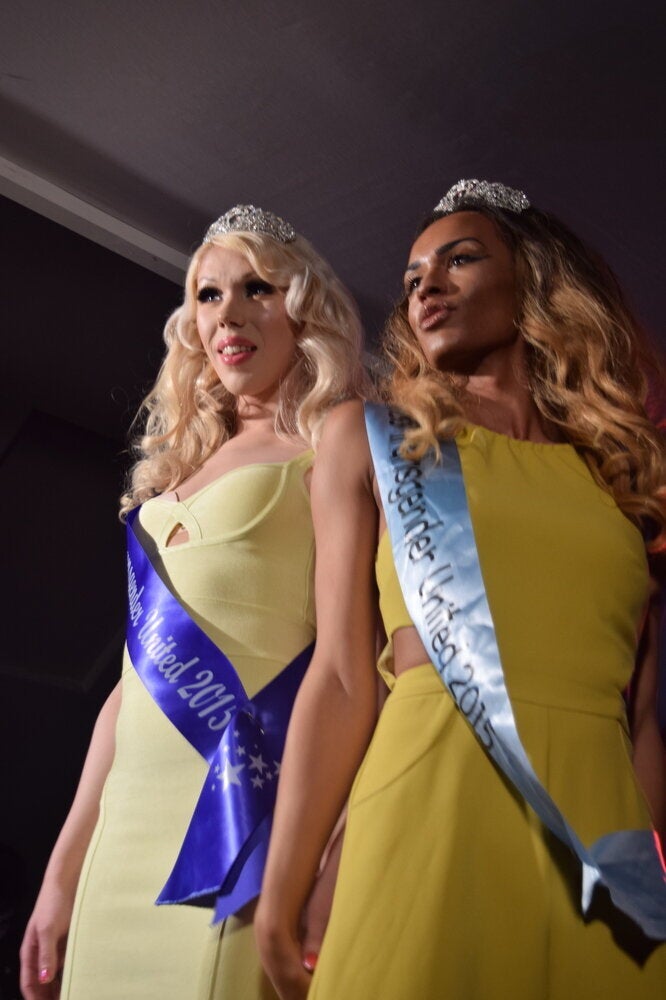 Miss Transgender UK 2015
"I've had lots of controversy, one from the fact that everybody keeps referencing it as a beauty pageant," Bailey said. "But then there is nothing in this pageant that is being judged on the way that somebody looks, so it is different. It isn't what people think."
"This isn't judged on the way that somebody looks, this is judged on what they have managed to achieve for themselves, how stable they are, what they have done for their LGBT community prior to entering the pageant."
The 20 finalists will now go on to run events for Bailey's company, which she said was a sociable enterprise with 60% of profits going to transgender causes.
"We're looking for a spokesperson, we're looking for people who can be ambassadors, people who can be social workers, people who can also be entertainers, people who can run these events as events managers across the country."
Critics have accused the pageant of "appropriating" the death of Leela Alcorn, an American teenager who killed herself and left a moving suicide note after her Christian parents refused to accept her female identity. Alcorn's note was printed in background material for the pageant and the gender surgery prize is called The Alcorn prize after her.
But Bailey said Alcorn's death was what had prompted her to change the event from a 'beauty pageant' into something different.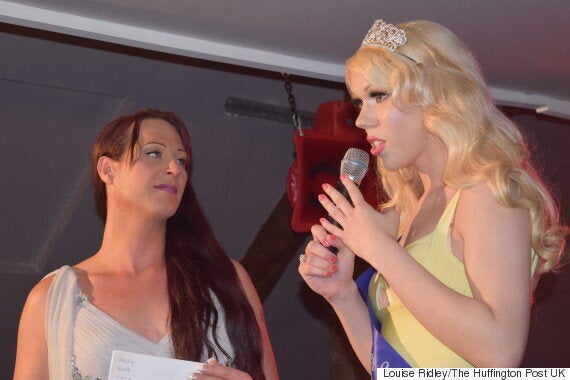 Bailey [left] hosting the pageant
"It changed the way that I felt, and I felt that I needed to sort of reach out to the younger generation and empower them and give them a bit more strength and a bit more pride in who they are, so they didn't have to feel alone. So I rebranded and changed my company into a sociable enterprise."
Sue Pascoe, who awarded the surgery prize and herself had surgery at Olmec Transgender Surgery Institute in India, said: "The NHS, I love it, but five and a half years wait when there's a suicide rate of about 50% for transgender people, compared to 1% of the general population... People don't get out the other end."
She said she was establishing a charity called Gender Care UK, which would fundraise to pay for operations for people in the UK who couldn't afford them privately. "There's plenty of charities out there that give information and signpost, but we can't find any that give practical help to get people the medical treatment that they need."
One Miss Transgender contestant, Natasha Scott from Hastings, used her "talent" section to make a speech rebuffing criticism of the event from the LGBT press, saying: "There's certain aspects of the LGBT community that hasn't always been there to support us and accepted us. And actually, that's been a good sounding board to see how we haven't had a lot of support."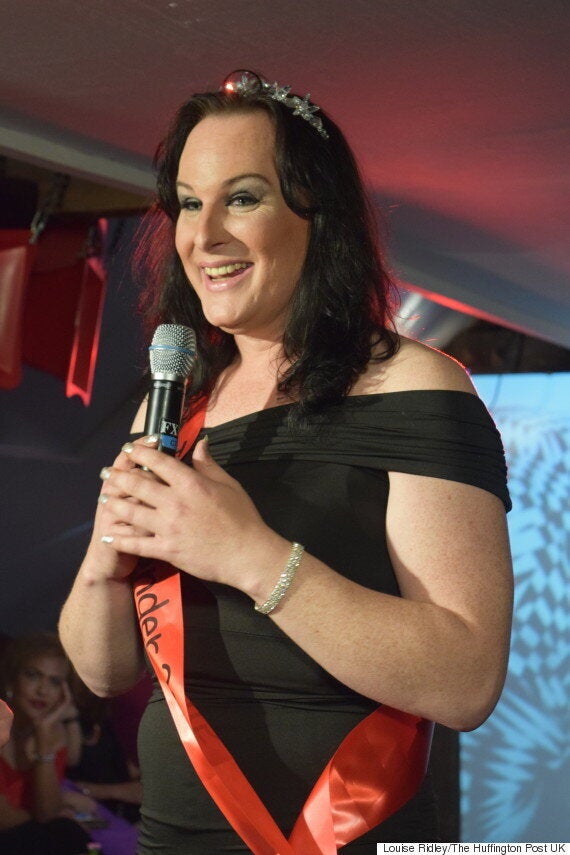 Natasha Scott: 'We are so vulnerable in so many ways'
"It was only in February this year that Stonewall actually came out and apologised to the whole transgender community for the fact that they have not actually represented us in fighting for equality. Which I though was a bit sad, but it's important that this isn't about looking back, it's about looking forward.
"I say this because I tried to start my transition 15 years ago and the councilor I saw talked me out of it. I could be angry about it, but it's not going to help me.
"So the important thing is that Stonewall wants to help us now, and all I'd ask is that others try to do the same instead of [trying to] detract from what I believe this competition is trying to achieve: celebrating our community and finding not just a role model, [but] someone to represent our community in the right way and in a positive way. It needs to be a positive way because we need help, and support. Because we are so vulnerable in so many ways, which is why we haven't really had a voice in society before now. "
Sadie Godiva, one of the pageant's judges, told HuffPost UK she had been sceptical of the concept to begin with. "When the whole venture began, I monitored it, and I had very little input into it. I was fortunate enough to be at the Glasgow event, where I was also a judge, and my perception of this venture changed. I was very impressed with Rachel Bailey, with her enthusiasm, her commitment, she's a heroine."
Asked whether the contest had a 'beauty' element, she said the judges were looking for "feminine" qualities: "Your beauty goes beyond your face, your physical and facial appearance. There are many in the trans community, bless them all - there is no denying their right to womanhood, I wouldn't argue that one tiny bit - but some don't have these feminine qualities. So it is an element of what we've seen today, the girls need to demonstrate some kind of feminine qualities."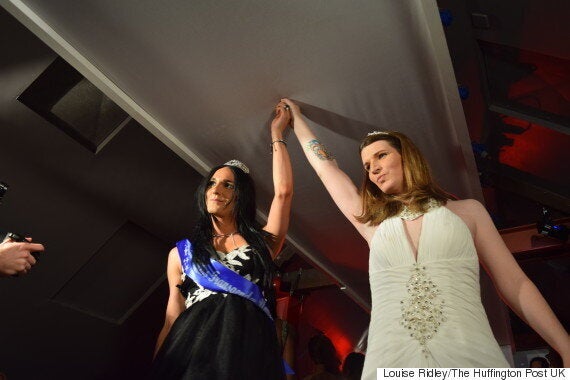 Godiva said that Latto was the right winner to raise awareness of transgender people: "She'll mix, she'll be amongst people. She is a confident young lady who will stand up, who will say what she believes is needed to be said."
She added that women had a chance to win by performing well in the questions round, even if they fell "marginally short on some other aspects".
"We often see people, and I'm not referring to any of the girls here, but men, women, trans and non-trans people, who are gorgeous but braindead."
Godiva added that she had "no problems with it at all" with the surgery prize. Asked what she thought of negative coverage in the LGBT media, she said: "It doesn't concern me, because on avery very personal level, I don't give a toss about what people think of me."
Bailey, who founded the event, told HuffPost UK that 2015 had been a significant year for transgender rights in the UK: "It's just like the last taboo – we've had all the gays, we've had the lesbians, we've had the bisexuals, now we've got the transsexuals. It is time for all of us to just stand up and say it's ok, this is what it is, but it needs to be explained, people don't understand, and a way of doing this is a way of creating education, creating awareness, and from that comes acceptance."