Aisleyne Horgan-Wallace has revealed she's given up alcohol, following a much-publicised bust-up on the 'Celebrity Big Brother' spin-off series, 'Bit On The Side'.
READ MORE:
Last week, Aisleyne was involved in a brawl with 'CBB' housemate Farrah Abraham, who she threw a glass of champagne over, after the 'Teen Mom' star branded her a "hag" and told her to "shut up".
The fight quickly escalated with Farrah throwing glass in retaliation and fellow panelist Janice Dickinson intervening by throwing a chair.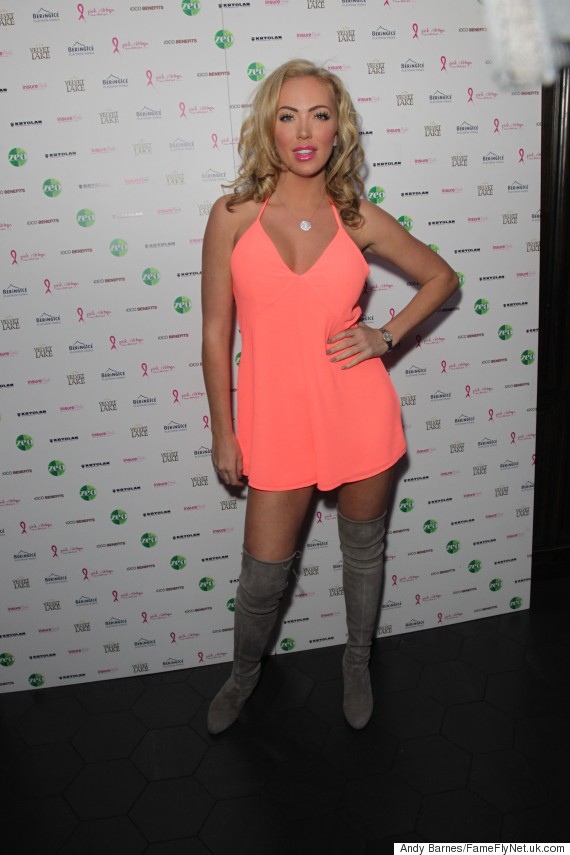 Aisleyne Horgan-Wallace
Following the incident, Aisleyne has now revealed that she's stopped drinking, as she wants to exert more "control".
Speaking to The Mirror, she explained: "I just think life is about mastering certain aspects and that's the next aspect that I want to have control over.
"It's not that I'm a raging lunatic with the drink. But when I do drink, I've got a small frame - it just takes a couple of drinks."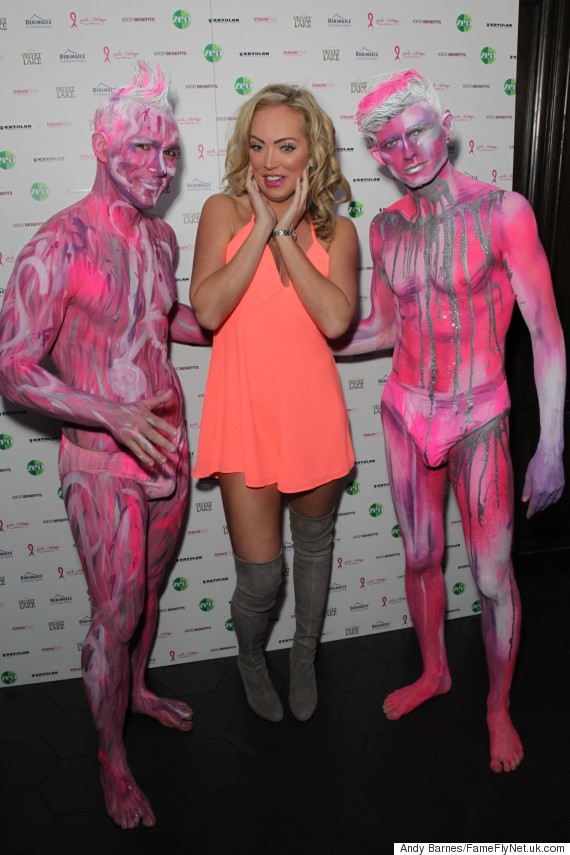 Nice to see Aisleyne's making friends at least
Attending an event for the Pink Ribbon Foundation, she added: "This is my first test and I passed it so, there will be more. I'm going to the reality awards tomorrow, that'll be my next test."
Aisleyne recently spoke about the aftermath of the incident, admitting that she had been since been suffering from anxiety attacks and sleepless nights.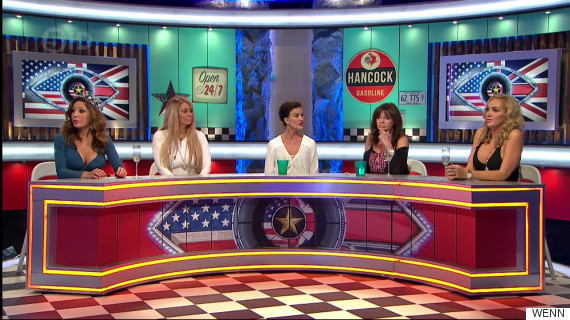 Aisleyne on the 'CBBBOTS' panel, shortly before the fight broke out
Meanwhile, Farrah recently spoke about her intent to press charges against Aisleyne, as well as taking legal action against Janice.
A representative for the 'Teen Mom'-turned-pornstar confirmed on Monday: "Farrah is taking a civil lawsuit against Janice for the back and neck injuries she caused Farrah."
Both Farrah and Janice were also given police cautions over the incident.
LIKE US ON FACEBOOK | FOLLOW US ON TWITTER