'Celebrity Big Brother' housemates Farrah Abraham and Janice Dickinson have both received cautions from the police, over a brawl that broke out on spin-off show 'Bit On The Side' last week.
READ MORE:
Viewers were shocked last Tuesday when producers briefly pulled the plug on the show, after a fight broke out on the panel involving Farrah, Janice and Aisleyne Horgan-Wallace.
Police have now confirmed that Farrah and Janice have both received cautions for their involvement in the incident.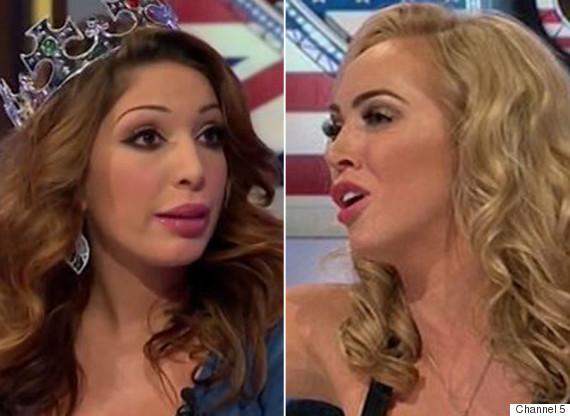 Farrah Abraham and Aisleyne Horgan-Wallace
A spokeswoman for the police explained: "Officers from Hertfordshire Constabulary interviewed four people on September 25 in connection to allegations of assault at Elstree Studios on the evening of September 22.
"As a result of investigations, two women, aged 24 and 60, have received a police caution for common assault.
"Enquiries in connection with another assault allegation continue, therefore it would be inappropriate to comment further at this time."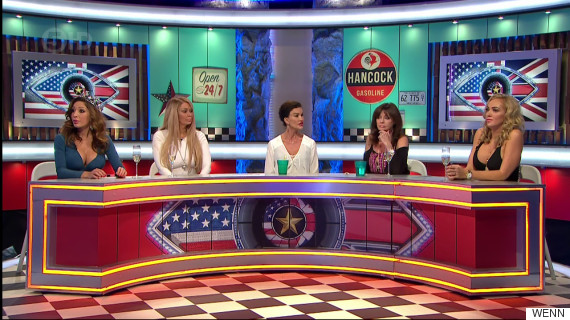 The full panel from Tuesday night's 'CBBBOTS', shortly before the chaos broke out
'Allo Allo' actress Vicki Michelle, who was also on the panel at the time, has said she intends to press charges against Farrah, who she says "could have blinded her" in the brawl, by catching her in the crossfire of throwing a glass.
Farrah has since spoken out, revealing that she intends to press charges against Aisleyne, and is considering legal action against Janice, who threw a chair in what is believed to have been an attempt at defusing the situation.
She explained in a statement: "After speaking with the police and my lawyer, I have pressed charges against Aisleyne and am considering issuing a lawsuit against Janice.
"I can confirm that Aisleyne did assault me and it is now in the hands of the police.
"In regards to Vicki pressing charges against me, I can confirm I was neither arrested nor convicted of anything. To clear my name, of my own free will, I explained to the police what really happened with Vicki. They looked over the 'BBBOTS' video footage in detail and said no crime had been committed and therefore no charges were made against me."
LIKE US ON FACEBOOK | FOLLOW US ON TWITTER