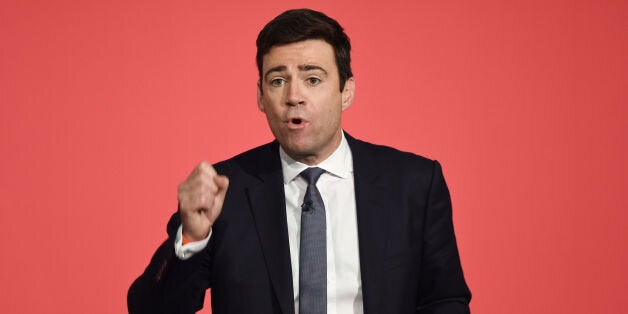 Andy Burnham urged Labour MPs to unite behind Jeremy Corbyn today, as the party's conference in Brighton which has been characterised by policy disputes came to a close.
The shadow home secretary, who came second in the Labour leadership race, used his speech to the conference hall to tell MPs to "get behind our new leader".
"I stand here before you today because I promised all of you I will always put this party first. I have done that and I now ask my colleagues to do the same," he said.
Burnham told Labour MPs: "Get behind our new leader, put this party first so that we can put the country first."
He also welcomed the applause he received as he got up to speak. "Not bad for a runner-up," he joked.
The other two leadership candidates, Yvette Cooper and Liz Kendall, ruled out serving in Corbyn's shadow cabinet and have returned to the backbenches.
Several other senior MPs have spoken out this week against the direction Labour is taking under Corbyn. Tristram Hunt, the former shadow education secretary, joked that people on the centre and right of the party feel like the "inside of a pigs head".
And Kendall warned there was a "widening gulf" between the position taken by left wing members of the party and what the voters wanted.
Corbyn is faced with at least two potential splits in the party, over the renewal of Britain's nuclear weapons system and whether the UK should expand its bombing campaign against Isis into Syria. He opposes both while many Labour MPs are in favour.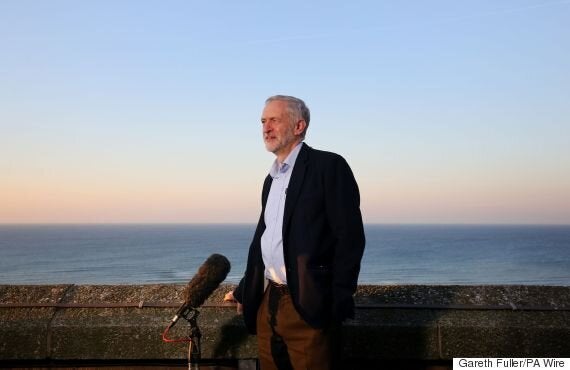 Jeremy Corbyn speaks to the media on the Brighton seafront
In his speech, Burnham attacked European Union free movement of people rules which he said are "widening inequality" in Britain.
The shadow home secretary told Labour's conference in Brighton on Wednesday afternoon that the party's position on immigration during the election campaign had made it seem out of touch.
"I believe changes are needed. I am setting myself a tough challenge in this job. To reframe the debate about immigration and our approach to it.
"I make no bones about it, I am on a mission to win back those lost Labour voters from Ukip, not by copying them in any way, but by being true to our own values."
Burnham said the current rules that allow Europeans to move and work around the EU was a "neoliberal free market" model that was unfair and did not benefit people equally. "In places it has benefited private companies more than people and communities," he said. "Free movement as it currently works is widening inequality."
He said while immigration from the EU had built economic power in the big cities, it had "made life harder in our poorest communities". Labour, he said, needed to get "back on the front-foot and back in touch" with voters.
Corbyn has struck a different tone on immigration. "Don't look at immigration as necessary a problem, it's often a very great opportunity," he told the BBC this morning.
Following Corbyn's speech to the conference on Tuesday, Burnham said he had a "lot of common ground" with the party's new leader. "Our challenge as a party is to make the radical electable," he said.
Popular in the Community