A prisoner cut off his penis and attempted to flush it down the toilet, it has been revealed.
The male detainee was found bleeding by prison staff following the incident, which happened at HMP Bristol on Friday.
Paramedics rushed to the facility to treat the prisoner before taking him to hospital.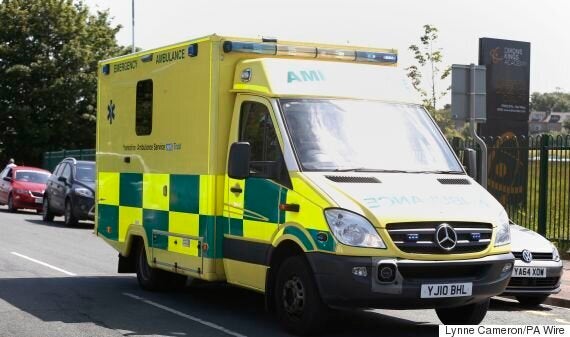 The man was rushed to hospital by ambulance drivers
A spokesman said: "A prisoner from HMP Bristol suffered injuries during an incident on Friday. Paramedics were called and the offender was taken to hospital for further treatment."
The South Western Ambulance Service NHS Foundation Trust confirmed its staff were called to the prison shortly after 10am on Friday to reports of a male suffering "serious bleeding". A spokesman added: "Our paramedics stemmed the bleeding."
There was a similar incident at the same facility in 2007 when a convict cut off his penis with a razorblade while locked in a cell.
He suffered deep laceration wounds before being found by wardens.
HMP Bristol holds mainly adult males and is a category B facility, with the majority of inmates staying for less than a year.
Related