Chris Brown has made a passionate, if bizarre, plea to be let into Australia, if only so he can educate the masses on domestic abuse.
It's a strange tactic, but desperate times call for desperate measures, as the singer strives to get past the country's Department of Immigration and Border Protection, who have issued him with a notice of intention to refuse a visa to enter the country and perform there.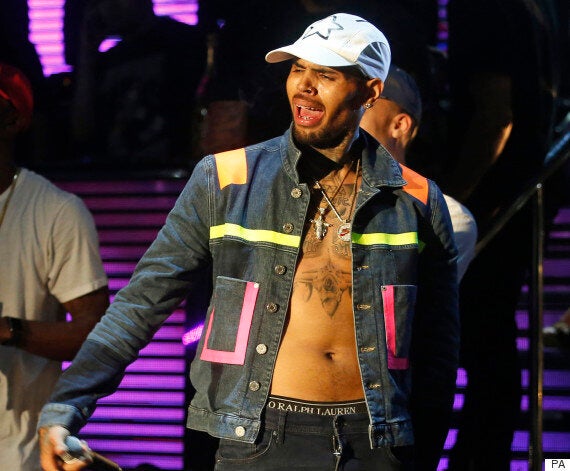 Chris Brown is desperate for the chance to visit Australia, and educate people in a way adults cannot, apparently
Chris Brown, whose assault of then girlfriend Rihanna on the eve of the 2009 Grammys remains on his record, has written a series of tweets affirming that he is just the right person to come to the country, and teach them what they need to know about domestic abuse.
The Australian border protection people have been busy in recent times, refusing Snoop Dogg a visa in 2007 due to his extensive criminal record, and in the last few months has summoned actress Amber Heard to court in Queensland, charged with illegally bringing her husband Johnny Depp's dogs into the country while he was filming there. Snoop was later allowed into Australia, while Amber's case has yet to be heard.
A spokesman for Immigration Minister Peter Dutton confirmed that Chris Brown was told he would have his visa refused, explaining that the singer, like everyone else in similar circumstances, would have 28 days to present a good case as to why they should be allowed a visa, after which a final decision would be made.
It looks as though Chris has made his case, and it consists of not being a pink elephant any more. Watch this space.