A woman has lost nine stone after an operation almost cost her her life.
As a result of long-term over-eating Alison Kingsley developed severe hernias that eventually caused her stomach to "burst".
During an operation to have the hernias removed, doctors fitted a gastric band to help curb her over-eating but an unexpected infection left her with pneumonia.
Now, she is fully recovered and feeling better than ever after losing weight.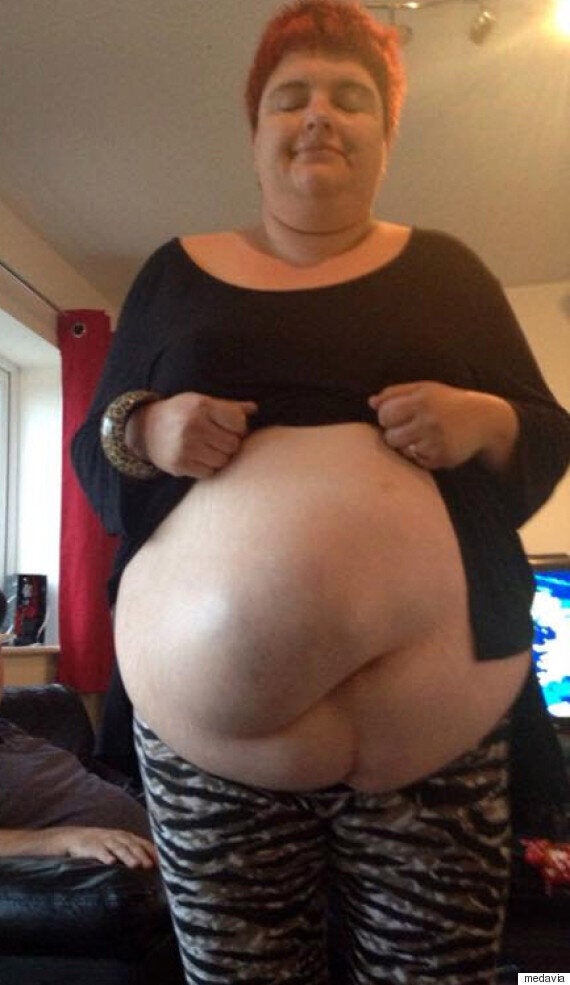 Alison Kingsley with a swollen stomach due to hernias
Kingsley became a size 28 after having her daughter, Ellise, now 15, and struggled to maintain a healthy weight since.
The self-confessed "comfort eater" has said her hernias became so enlarged that strangers looked at her swollen stomach area and assumed she was pregnant.
"It got so bad that I even toyed with the idea of wearing a T-shirt with the words, 'hernias, not babies' written on it," she said.
According to the NHS, being overweight or obese can increase a person's chance of developing hernias, although they can happen to anyone.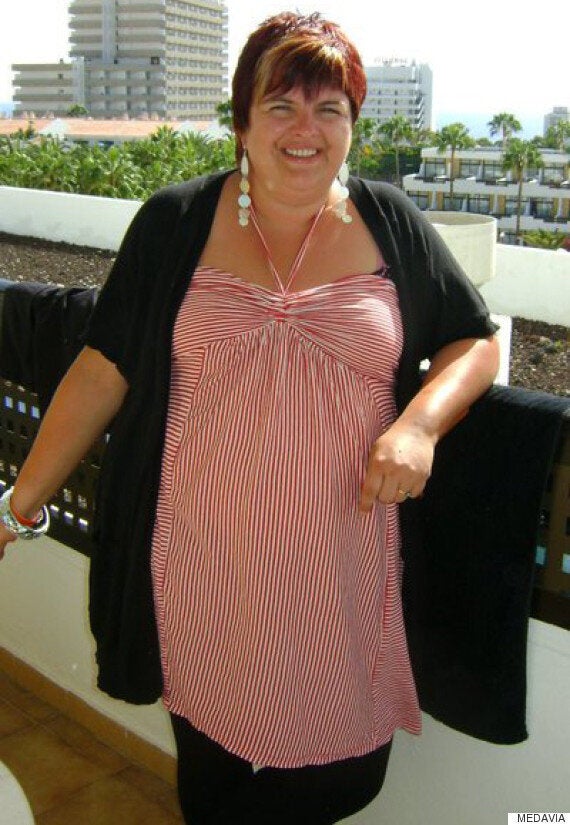 Alison Kingsley before having a gastric band fitted
Kingsley tried to lose weight by visiting dieticians and upping her exercise, but her hernias meant even small movements became painful.
Eventually, doctors agreed to remove the hernias and fit Kingsley with a gastric band at the same time.
At first she was pleased with the operation and started to notice her stomach shrink, but three weeks later she began to constantly vomit and was rushed back to hospital.
Doctors discovered Kingsley had pneumonia that had been caused by her developing an infection. She was placed in a medically-induced coma for three weeks.
Thankfully, the medics were able to save Kingsley's life and she was able to return home two months later to continue her weight loss journey.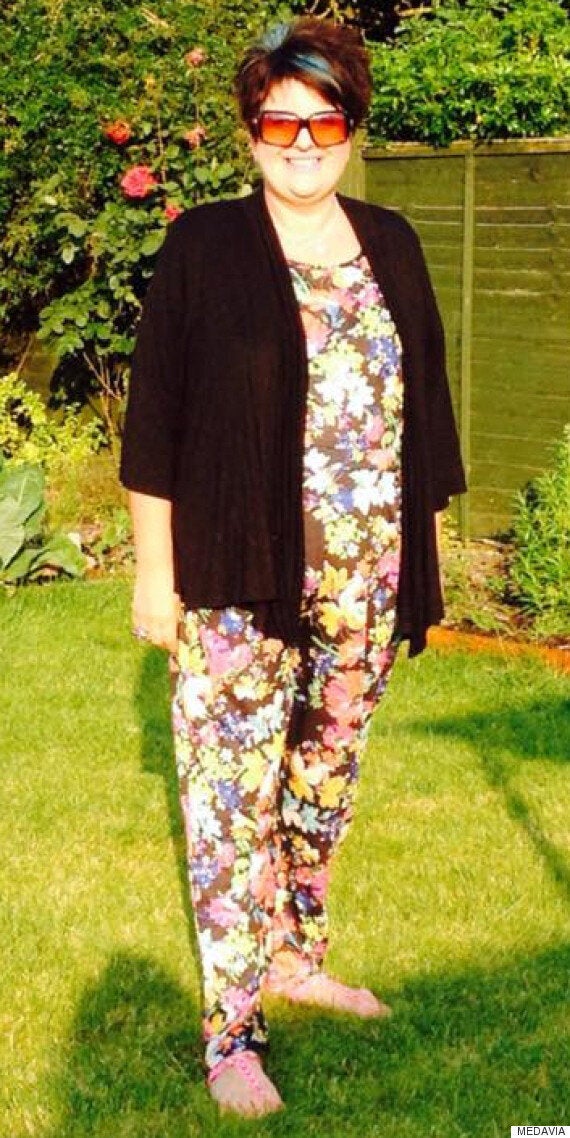 Alison Kingsley after losing weight
Despite the complications she suffered along the way, Kingsley says she has no regrets about the hernia and gastric band surgery.
She's even taken up some of her favourite childhood hobbies, including swimming and horse riding, and is enjoying keeping in shape.
She said: "I have far more energy and I have loads of confidence...When I look back at how unhappy I was when my stomach was swollen, I'm so happy that my life has changed for the better."