If you were in a restaurant and your curry tasted a bit like poo, you'd probably send it back. But not at Curry Shop Shimizu in Tokyo.
The eatery, owned by long-time Japanese male porn star Ken Shimizu, has concocted a dish specifically engineered to look, smell and taste like human excrement. Oh, and the bowls its served in are shaped like traditional Japanese toilet bowls. Just to make it a little bit more appetising.
In the video above, popular Brit-aboard blogger Stu In Tokyo tackles the disturbing dish and even takes part in a food challenge, getting his picture on the infamous "Wall Of Shit-Eaters".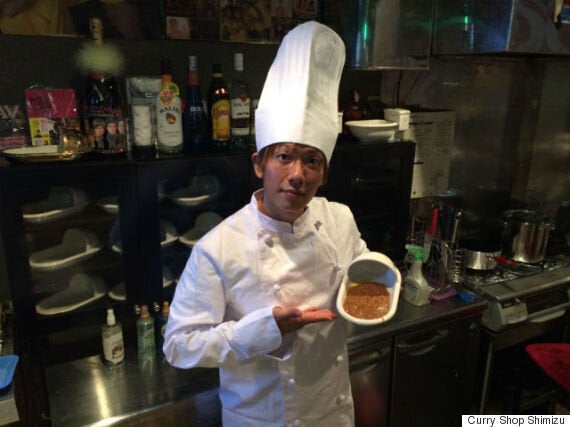 Porn star Ken Shimizu shows off the special meal
"It's not that I like the taste," he said. "But there's something about it that really turns me on."
Needless to say, Stu's experience didn't exactly make us want to book a table. He and his entourage left the restaurant stinking of faecal matter, with bad tastes in their mouths. At least there was no actual poop in the food.
Related