A mother has publicly thanked a stranger whose act of kindness calmed and comforted her baby on her first flight.
Rebekka Garvision was flying across America from Michigan to Alabama, with her daughter Rylee to surprise her solider husband.
Rylee's cries as the plane prepared for take off weren't welcomed by other passengers, so Garvision asked to move seats to another row where there were two free seats - with the hope that Rylee would disturb fewer people.
A woman called Nyfesha Miller happening to be sitting in the row Garvision moved to. When Rylee carried on crying, Miller offered to hold her and calm her down.
"If anyone has ever travelled with an infant you know how stressful it can be.
"Today, I was reminded that there truly are absolutely amazing individuals in this world even if they are complete strangers to you."
Garvision continued: "[After moving seats] I was sitting next to this amazing woman. I'm not sure if she could tell how stressed and upset I looked or what, but she turned our day completely around.
"Rylee wouldn't stop crying no matter what I would try and do... so she had asked if I didn't mind if she tried and of course I let her.
"As soon as she had her, Rylee was looking out the window and stopped crying. When we got in the air she fell right asleep and slept in her lap the whole flight until we got to our gate.
"She kept saying it wasn't a problem at all and it was actually a comforting feeling for her. She even carried her off the plane and held her so I could get the stroller and car seat put back together so I wasn't struggling to try and do it all alone."
Garvision uploaded a photo of the woman holding her daughter and another one when they were both asleep.
The mother, who has since befriended Miller on Facebook, then tagged her new acquaintance in the post.
She added: "Nyfesha Miller, you will never understand how happy this act of kindness has made my family.
"You could've just rolled your eyes and been irritated like everyone else, but you took her and held her the entire flight and let me get some rest and peace of mind.
"It brought tears to my eyes while I sat there and watched you and Rylee sleeping next to me.
"I just couldn't believe how that ended up working out and how caring you were to us. Thank you SO much. God bless you."
The post, initially uploaded on 24 September, has since been shared more than 93,000 times.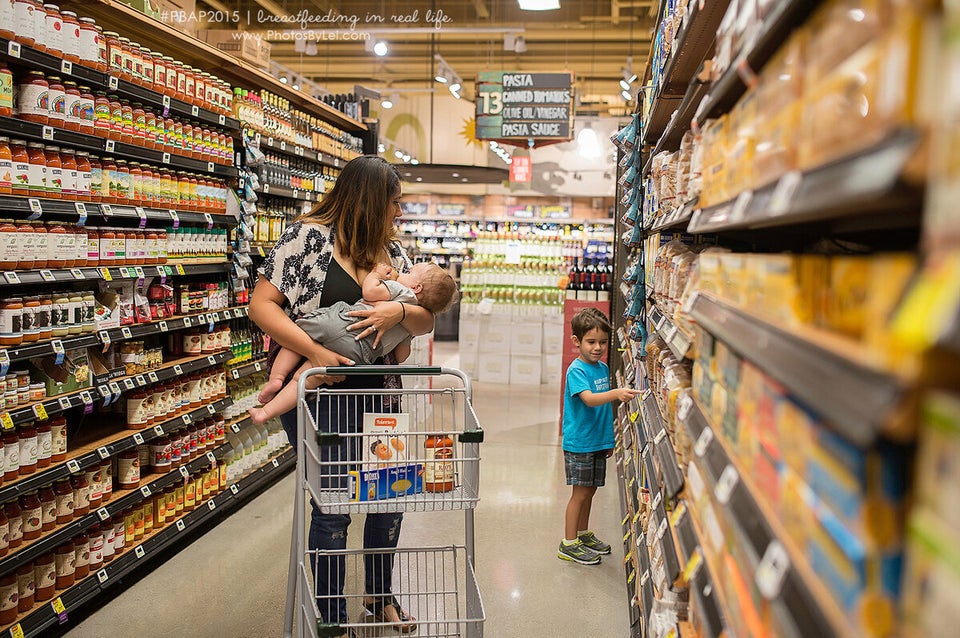 Candid Photos Of Mums Breastfeeding In Public